Tucker Carlson's Monday ouster from Fox News may have been the result of negative influence from BlackRock Inc., the major shareholder of the news network's parent company, Fox Corporation.
Fox News, which aired Carlson's "Tucker Carlson Tonight," is owned by Fox Corp., which in turn is owned by international wealth manager BlackRock, the New York-based financial asset manager that recently announced its assets under management (AUM) have soared in valuation to a staggering $9.09 trillion.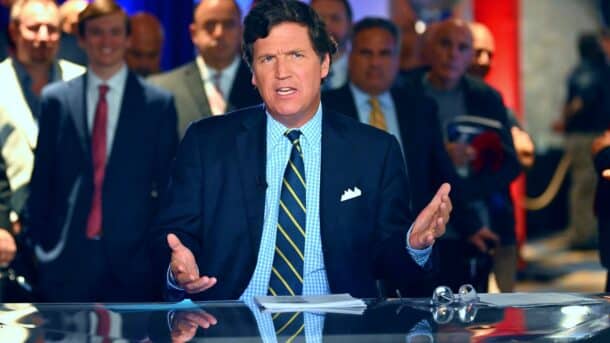 BlackRock's worldwide power and influence cannot be overstated.
As a large institutional investor and shareholder across every major industry, including news media, BlackRock has secured significant positions in the parent companies of not only Fox News but CNN, ABC News, NBC News, CBS News, The New York Times, Yahoo! News, and most other major mainstream news sources.
BlackRock ensures the companies it owns controlling shares of promote certain political ideologies: "Behaviors are going to have to change, and this is one thing we are asking companies, you have to force behaviors and at BlackRock, we are forcing behaviors," BlackRock CEO Larry Fink has admitted.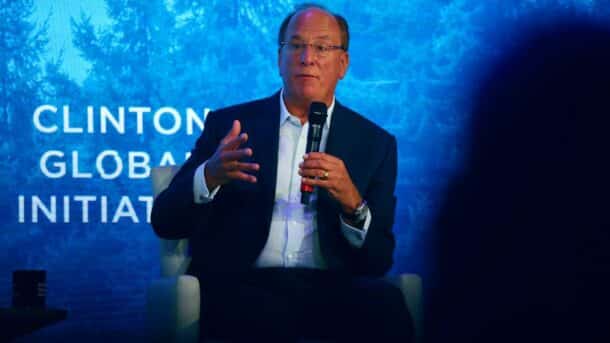 Moreover, Harvard Business Review has explained that shareholders "own the corporation and, by virtue of their status as owners, have ultimate authority over its business and may legitimately demand that its activities be conducted in accordance with their wishes."
American Faith has repeatedly emphasized that BlackRock is an official partner of The World Economic Forum (WEF), an international think tank connecting world government leaders and international businesses in order to advance a unified globalist agenda, which the Forum calls "globalization."
The WEF and its allies are spearheading the worldwide "Great Reset," at the end of which the organization promises, "You'll own nothing. And you'll be happy."
According to its website, the WEF's partners "are the driving force behind the Forum's programs," as the pro-globalism think tank ensures those partners, like BlackRock, promote a pro-China strategy as well as climate change and so-called ESG (Environmental, Social, and Governance) ideologies.
In February 2023, BlackRock announced that it had increased its investments in Class A Fox Corporation stock to 15%, according to a Tuesday report from Forbes, potentially giving BlackRock enough power over the Fox News parent company to push Carlson out the door for speaking against the asset manager's agenda.
The Forbes piece explains Carlson "often provided a platform on his show for the anti-ESG movement" and that Fox Corporation "has its own ties to environmental, social and governance investing," most notably in that BlackRock "recently increased its stake" in Fox Corp.
According to the Forbes piece, although at one point ESG may have been "a type of financial investing where non-financial factors are considered when making investment decisions," the original concept being "about giving investors the ability to decide how their money is used," ESG has morphed "into a way for large investors to influence how companies act, not just on environmental issues, but on social issues as well."
"You also may be surprised to know that Fox produces an annual ESG report. A significant portion of the 2022 report is focused on diversity and inclusion," the piece goes on to explain. "It highlights efforts to support the LGBTQ+ community and talks about 'standing in solidarity' as an ally."
Fox also "lists a commitment to 'diverse expression,'" which are "topics that Carlson frequently advocated against, and the opinions expressed by a corporation do impact certain ESG metrics."
The Forbes piece concludes: "While Carlson may have been great for ratings on Fox News, it is possible his overall impact to the ESG scores of the parent company outweighed the ratings. He may have become an ESG liability."