Exuberant Republicans cannot wait for the 2022 mid-term elections that they expect will restore their congressional majorities and the 2024 presidential contest to put one of their own back in the Oval Office.
Public approval ratings for President Joe Biden and the Democratic Congress are scraping bottom thanks to surging inflation, chaos at the Southern border, failure to end the still-deadly pandemic, a stunning relapse into energy dependence, and a perceived impotence against growing Chinese and Russian aggression overseas.
Even so, interviews by The Epoch Times of GOP office holders, advocates, and campaign strategists show the optimism is tempered by questions on the best strategy for getting to victory, and worries about potentially crippling splits over the proper role of former President Donald Trump and the party's stance on certain social issues.
But first, Republicans have to win back majorities in Congress next November.
'Kitchen-Table Issues'
Club for Growth President David McIntosh, a former representative from Indiana, said, "the best lesson coming out of the Virginia race where we won the governorship is to talk about kitchen-table issues that matter to Americans.
"Prices are going up, people can't afford to fill up their gas tanks, their kids schools are not functioning anymore and when they are open, they are teaching the kids all of this racist Critical Race Theory. I mean, talk to Americans about things that matter to them."
McIntosh sees little chance that Biden can turn things around before next November .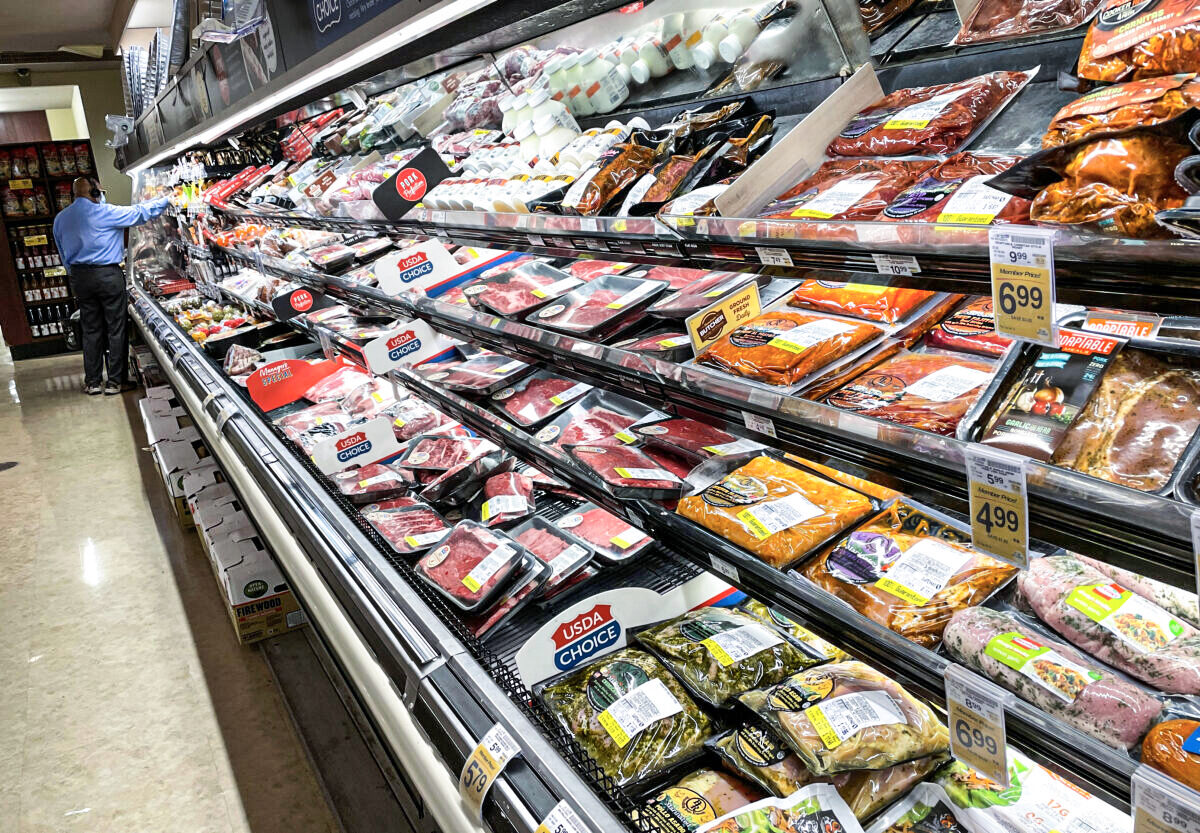 "We were just talking about that and how once a politician's approval numbers are in the tank for a long time, people lose faith in them and it kind of settles in that there is just an incompetence there, and I see that happening to the Biden administration," McIntosh said.
McIntosh's group is actively recruiting conservative Republican candidates to challenge aging congressional incumbents.
"It's key that you recruit really good candidates, which is what Club for Growth is focused on right now. The other thing I see is there are a lot of younger candidates and the voters are finding that very appealing," McIntosh said. "That tells me America is ready to pass the baton to the next generation."
Confrontation or Compromise
Asked if a newly seated GOP congressional majority should seek confrontations with Biden in 2023 on key policy issues or seek compromises while playing out the clock toward 2024, Rep. Chuck Fleishmann (R-Tenn.), a member of the powerful House Appropriations Committee, said Biden has gone so far to the Left that Republicans must confront him.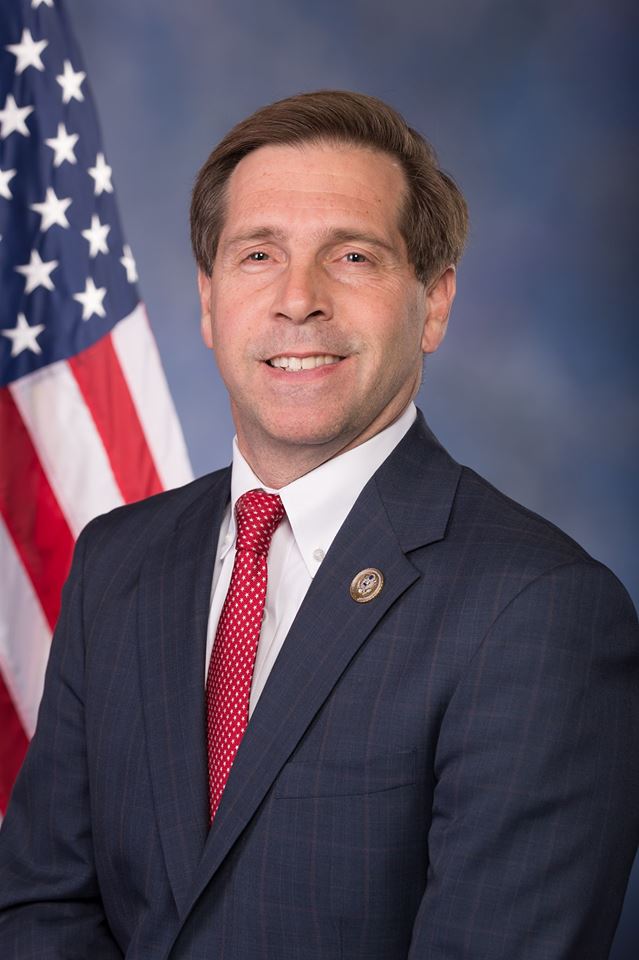 "This administration has gone so far afield from where I think any previous presidential administration has been in our history, they are aberrant, they are consistently wrong in their policies, and they are literally, sadly, destroying this country," Fleischmann told The Epoch Times.
"We are going to have to confront them in every way, shape or form and show our unity, and show the American people's disfavor with Biden's policies, domestically and foreign alike. I've never seen an administration in such a short period of time take the country so far in the wrong direction," Fleishmann said.
The Tennessee Republican said he hears the same concerns back home not just from conservative Republicans like himself, but also among independents and disaffected Democrats. He thinks it's possible Biden, if confronted strongly enough by a unified GOP in 2023, will perhaps moderate at least some of his policies.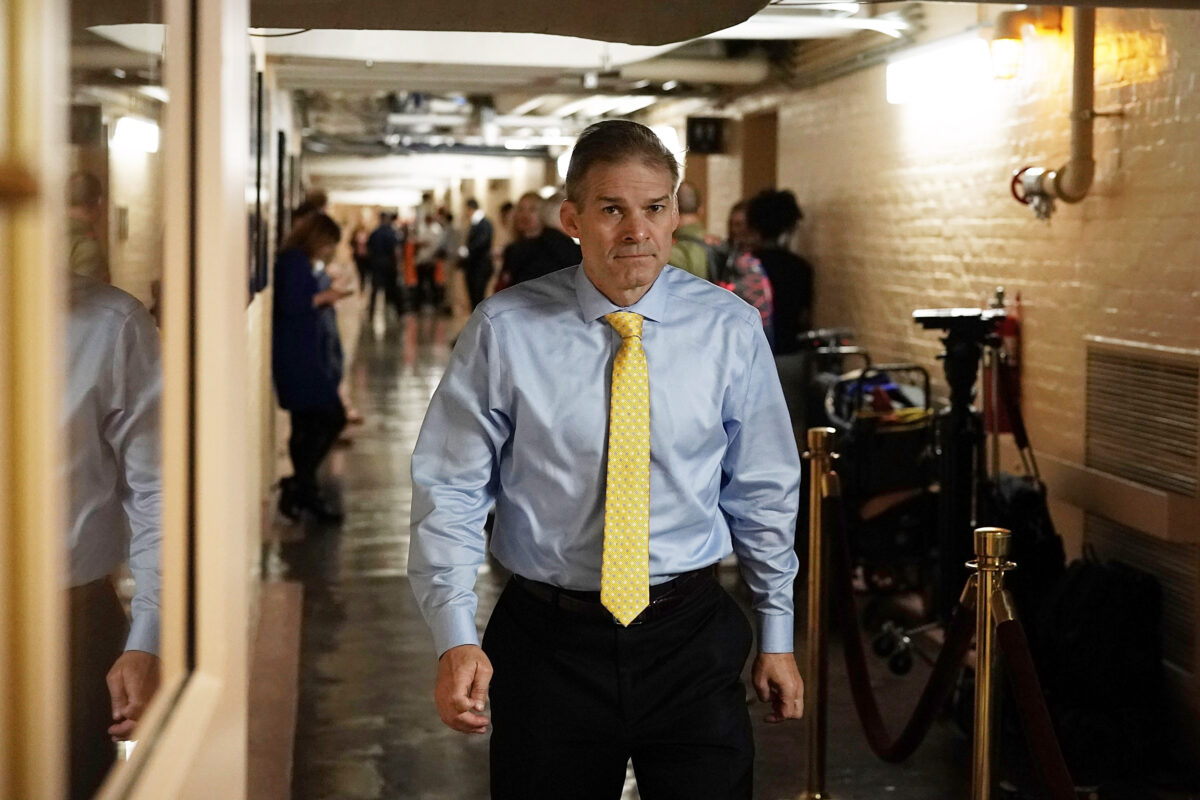 Another influential House Republican, Rep. Jim Jordan of Ohio, sees "a good chance that we will win, but we're not over-confident, we're going to bust our tail and keep fighting against the crazy policies of the Left."
Jordan, the ranking GOP member of the House Judiciary Committee, said a restored Republican majority "should pick one or two key issues and make those the fights on the appropriations process because we will inevitably get to September of 2023 and it will be time to fund the government."
At that point, Jordan claimed, "we will have to be focused on one or two key things that we say 'if you're going to spend that kind of money that you know Biden will want to spend, we're not going to go along with that without some real changes.'"
Jordan believes those changes could be in immigration policy and border security, "or it could be some of the ridiculous things the Justice Department is doing to parents right now. Those are all good issues."
But Jordan also said "maybe the most important thing we do is oversight. There are tons of things we need to look at, the whole Dr. Fauci and gain-of-function and the lab leak, and how Fauci misled us for a year and a half.
"We need to look at the IRS, how did thousands of Americans tax returns become public? We need to look into the Hunter Biden situation, How in the world did the Justice Department put a threat tag label on parents and go after Moms and Dads who are simply looking out for their kids at school? That has to be the focus when the Democrats are in the White House and we control Congress."
'Test Spin'
On the Senate side, Sen. Kevin Cramer (R-N.D.) advised colleagues concerning Biden in 2023 to first "take him out for a test spin" to "test how transactional Biden really is" when he has to deal with a Republican Congress.
"[Senate Minority Leader] Mitch McConnell describes Biden perfectly. He says, Biden is 'affable, he's transactional, he's pragmatic, but he's not moderate.' He's certainly not been moderate in his first year of full power," Cramer said.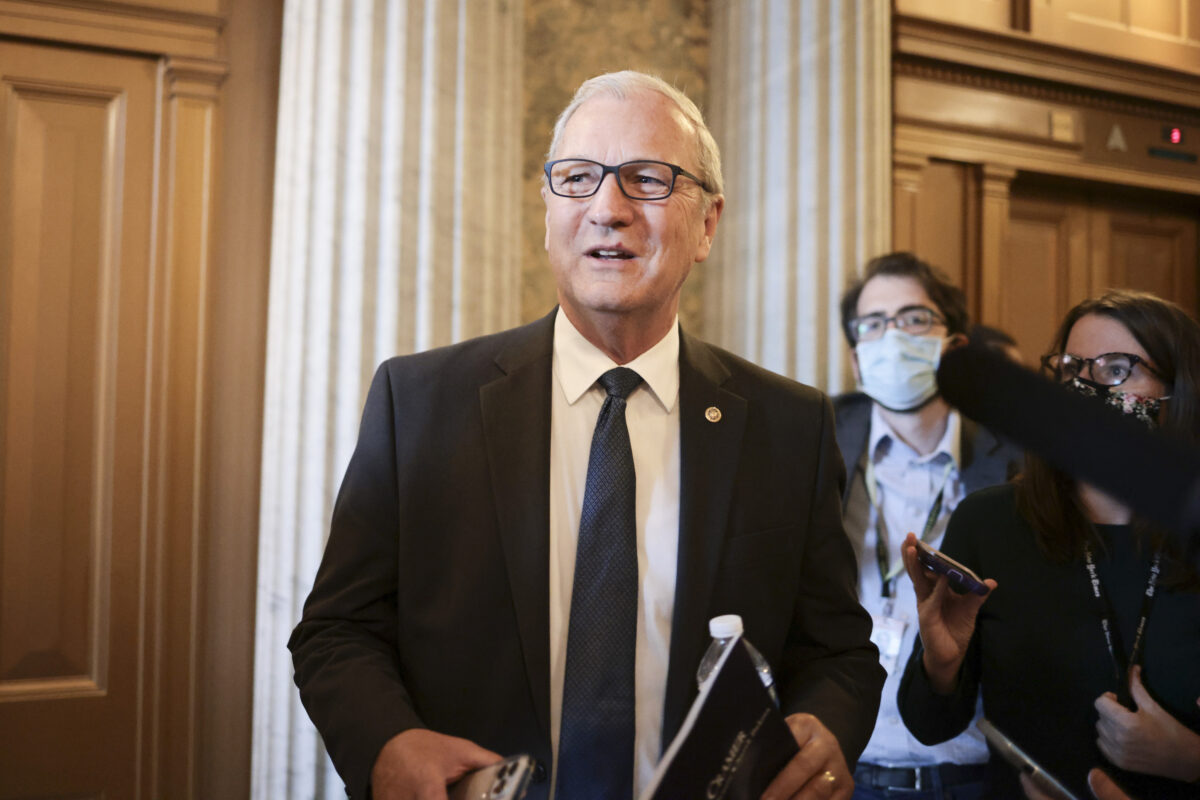 "But I do think at the outset of a divided government scenario, we ought to take him out for a test spin and see what we can agree on, what we can do. It's important for the country," Cramer observed. He thinks the discussion on national security issues is an area in which relations between Biden and Congress could become much more productive.
"But the personnel business will get much more serious … we could stop what I call some of the more radical nominations from going forward. That part of our power, if you will, in a restored Senate would have a pretty constructive effect on things going forward from a policy standpoint," Cramer added.
Arkansas Republican Sen. John Boozman looks forward to Republicans regaining control of congressional committees.
"As we regain the majority, the real advantage you have then is you have control of the committees at that point, so you can set the agenda and you can also do oversight functions to see what's going on, trying to reduce the regulatory atmosphere," Boozman said.
"I feel very sure we are going to get the opportunity and we need to go forward with a plan to govern and I really think that needs to be centered around those things that are so, so important like the regulatory atmosphere, getting ourselves into a situation where we can reduce energy costs," he said.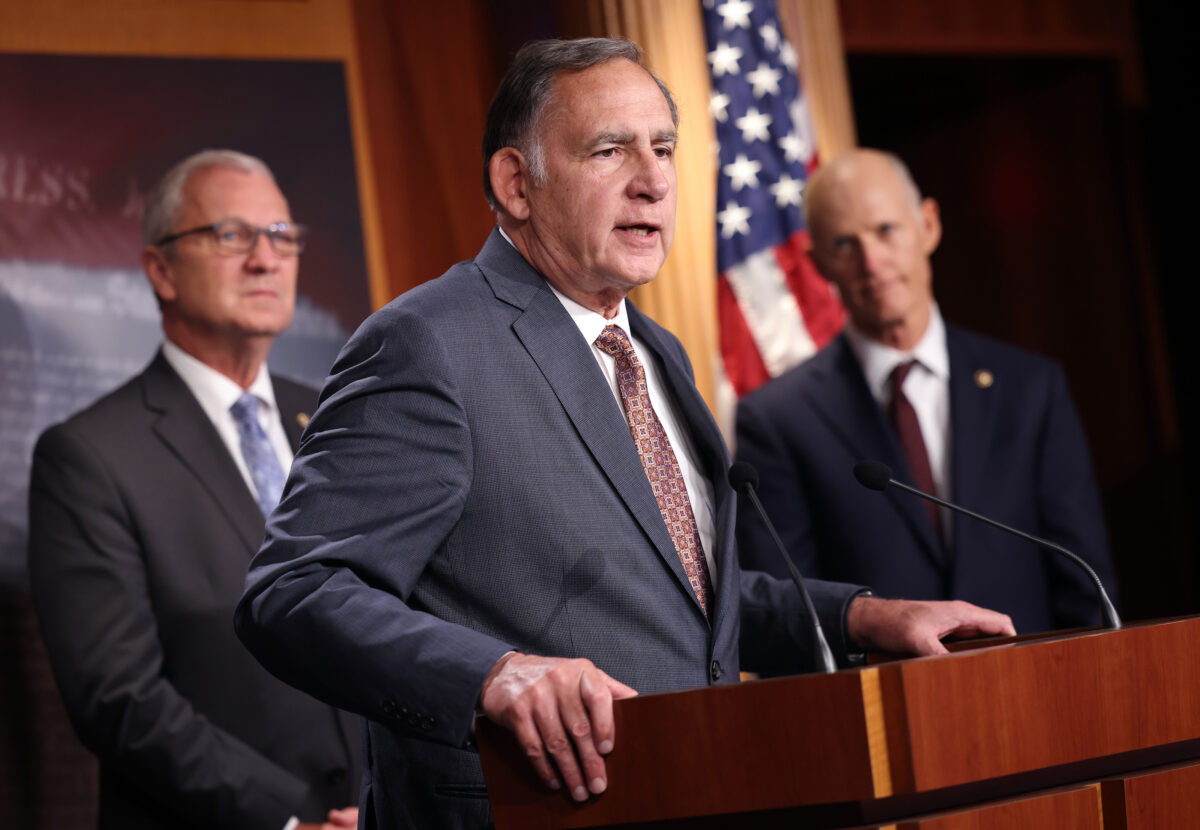 With "home heating costs going up 35 percent plus," Boozman said, "we'll see a lot of Americans will be going to bed a little bit colder this winter than they did last winter because our energy policies are being so poorly managed. I'm afraid the only energy policy we have right now is just to declare war on the oil and gas industry."
There is a risk for Republicans if they become too cautious after regaining congressional power, however, said Brian Darling, former counsel to Sen. Rank Paul (R-Ky.) and founder of Liberty Government Affairs.
"The big question is whether Republicans will dig in and fight Democrats on spending as a way to show the differences between the parties or not, Darling said. He expects Biden to "triangulate" like former chief executives Bill Clinton and Barack Obama did following huge GOP mid-term gains.
"Everything hinges on whether Republicans decide to fight Democrats on the issues or sit on their collective hands and hope that Democrats implode. If they rely on a Democrat implosion, Republicans will have a short-lived majority," Darling continued.
Trump's Policies
How Republicans regain majorities could have a decisive influence on the 2024 presidential contest, especially regarding Trump, according to Americans for Tax Reform (ATR) President Grover Norquist.
"If candidates he supports over the better judgement of local parties and local elected officials win, then he has a claim to say 'I brought you these victories,' but if he insists on meddling inside a state and picking a Senate candidate because he's mad at somebody about something in the past, and that person loses, then he could be seen as the guy who cost us the House or Senate," Norquist said.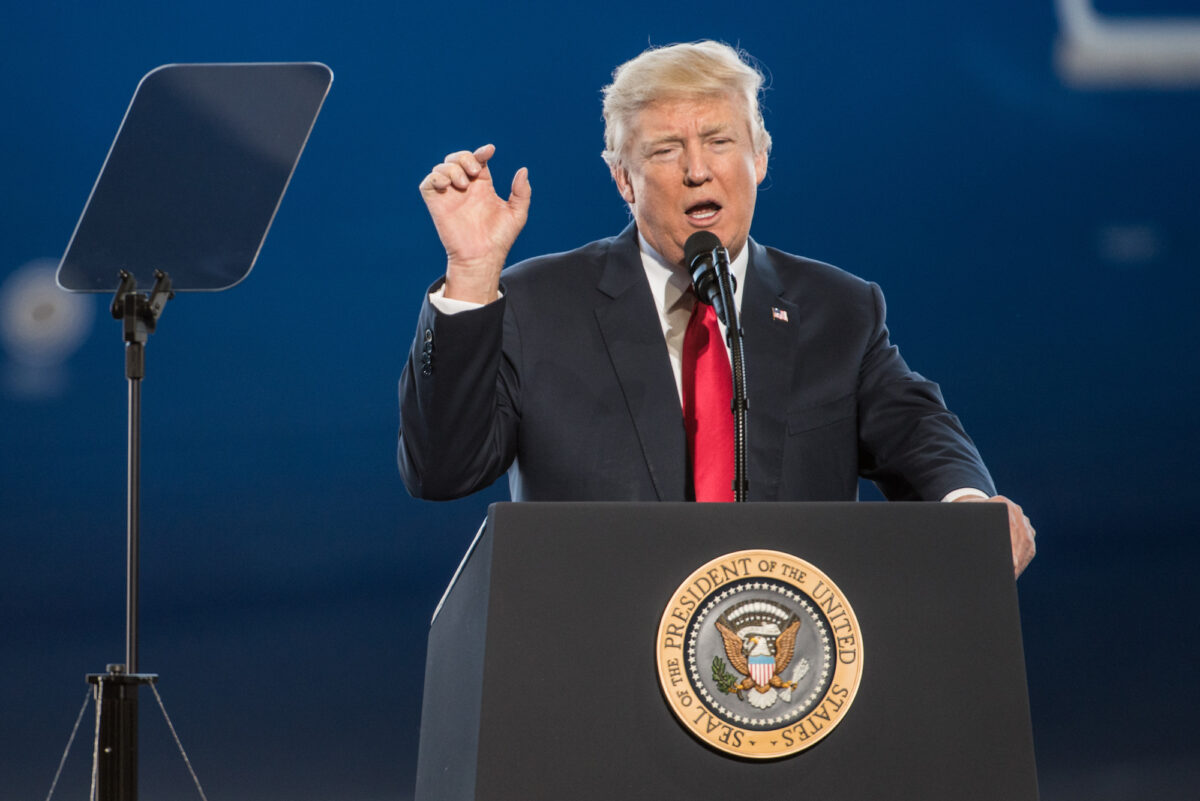 Norquist said "the first thing they will do" once Republicans are back in control of Congress and the White House "is they will restore all of Trump's progress. I mean it could be the biggest anti-Trump guy you can imagine, but the first thing he will do is bring back Trump's deregulation, bring back Trump's energy policies, stuff like that."
Others interviewed by The Epoch Times shared Norquist's assessment that with or without Trump returning to the White House, Republicans will reinstate his policies at every opportunity.
"I haven't spoken directly to him about this, but Trump is certainly a force in Republican politics now," Boozman said. "He is still very, very popular amongst the Republican base."
Boozman said whoever the next president is, he is confident it will be a Republican, and "that is a very good thing. I voted with the President 94 percent of the time and am really very proud of that because we had the best economy we've had in 50 years, the President recognized we needed to get tough with China and right now we're seeing that was the correct decision."
Trump Run
Jordan has little doubt that Trump will be running again in 2024 and he thinks he will win another term in the White House.
"I don't have any doubt about that. He hasn't announced it, there's nothing official, but I would bet our house that he's running, which I think is great, I want him to run," Jordan said.
The feisty Ohio Republican also dismissed the possibility of a Trump-driven split in the party because of the former chief executive's continuing popularity among GOP voters and because the anti-Trump faction of the party led by Rep. Liz Cheney (R-Wyo.) is all but powerless.
Trump won in 2016 and remains extremely popular with millions of voters because "Donald Trump stood up to the Left," Family Research Council (FRC) President Tony Perkins believes. "The Left was accustomed to having their way. What he did by standing up to them is basically expose them, they are no longer hiding behind a facade of being reasonable and for free and fair debate."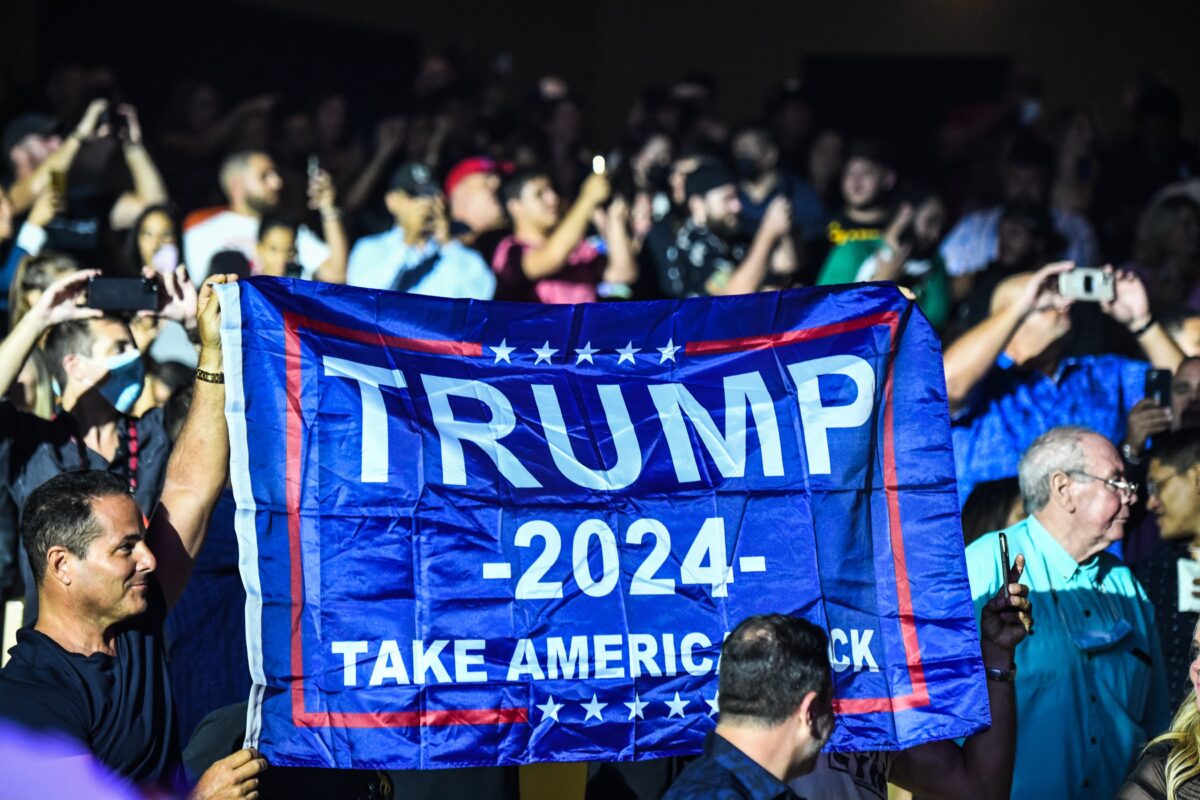 Conservative voters "are looking for someone to fight for what they believe in," Perkins added. "They feel that the elitists are dismissive of them and want to silence them and run their lives. Donald Trump stood up to those people."
But the FRC chief isn't sure Trump is the best choice for Republicans in 2024 because his first term "did not end on a high note."
Others interviewed by The Epoch Times expressed similar views. Less Government President Seton Motley said he prefers "someone with Trump's policy agenda, who is not Trump, to run for the presidency. We need someone with the right policies, and the right personal and political skills to more fully see them implemented."
Motley pointed to Florida Gov. Ron DeSantis as likely "the most capable of being that person." Also mentioned multiple times was former Secretary of State Mike Pompeo, the former Kansas Republican congressman who was also Trump's first CIA Director.
Other possibilities mentioned for seeking the 2024 GOP presidential nomination included former South Carolina Gov. Niki Haley, and former New Jersey Gov. Chris Christie. Sen. Tom Cotton (R-AR) received favorable nods as well.
Social Issues
Perkins sees a warning flag waving on the social issues front, however, thanks to the Republican National Committee (RNC).
"We're seeing right now in the RNC where you have the current chair [Ronna McDaniel] a couple of weeks ago announce this Pride Coalition and they say 'well, we're having these other coalitions' but that's the only coalition she's announced."
Perkins was referring to a GOP Pride event hosted by Trump and former First Lady Melania Trump and former Acting Director of National Intelligence (DNI) Richard Grenell for gay and transgender supporters of the party.
Co-sponsoring the event was the group Log Cabin Republicans (LCR), which describes itself as "the nation's largest Republican organization dedicated to representing LGBT conservatives and allies."
Perkins noted that LCR "advocates policies that are 180 degrees from the Republican Party platform. What attracted people to Trump in 2016 was he embraced the party platform because he didn't have any policy positions of his own.
"So he embraced the party platform, and guess what, as the history shows, Republicans do actually adhere to their party platform almost 80 percent of the time, so this platform matters and when you see an RNC chairman moving in a direction that would water that down, I think they are at risk of losing a lot of the evangelical/social conservative vote that made them a viable party."
Perkins added that "if the elitist want to take back control of the party, they may have the building, but that's about all they are going to have."