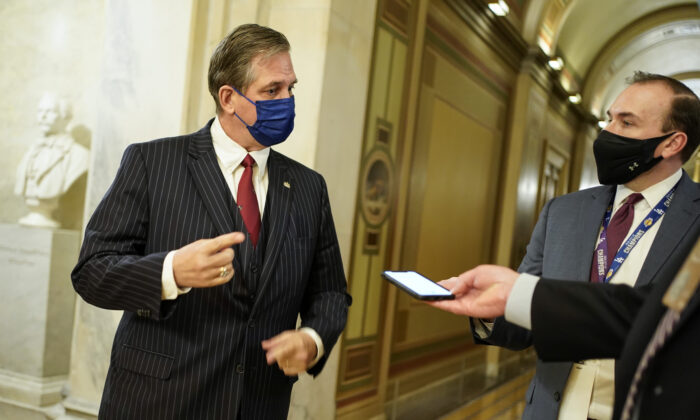 The Epoch Times reports:
A lawyer representing former President Donald Trump in the impeachment trial said that House Democrats presented no new information in the nearly eight-hour session on Wednesday.
"Yesterday we said we didn't dispute that the breach of the capital is a terrible thing, and that mob violence is something that President Trump abhors. So we didn't learn anything today we didn't already know, it's a matter of fact. I wonder why we sat through eight hours of videos that are under dispute," Bruce Castor told reporters as he walked to his car after the session ended.
The representatives serving as impeachment managers presented no new evidence supporting the charge of inciting insurrection, though they did show video footage that had never been shown before to the public.
Castor said Trump's team isn't making adjustments to its approach based on what was presented on Wednesday, adding, "I don't know what the public has seen and I don't think the Democrats revealed anything the public hasn't seen from a different angle; I think it was all angles."
Castor also reaffirmed that Trump will not be appearing during the trial.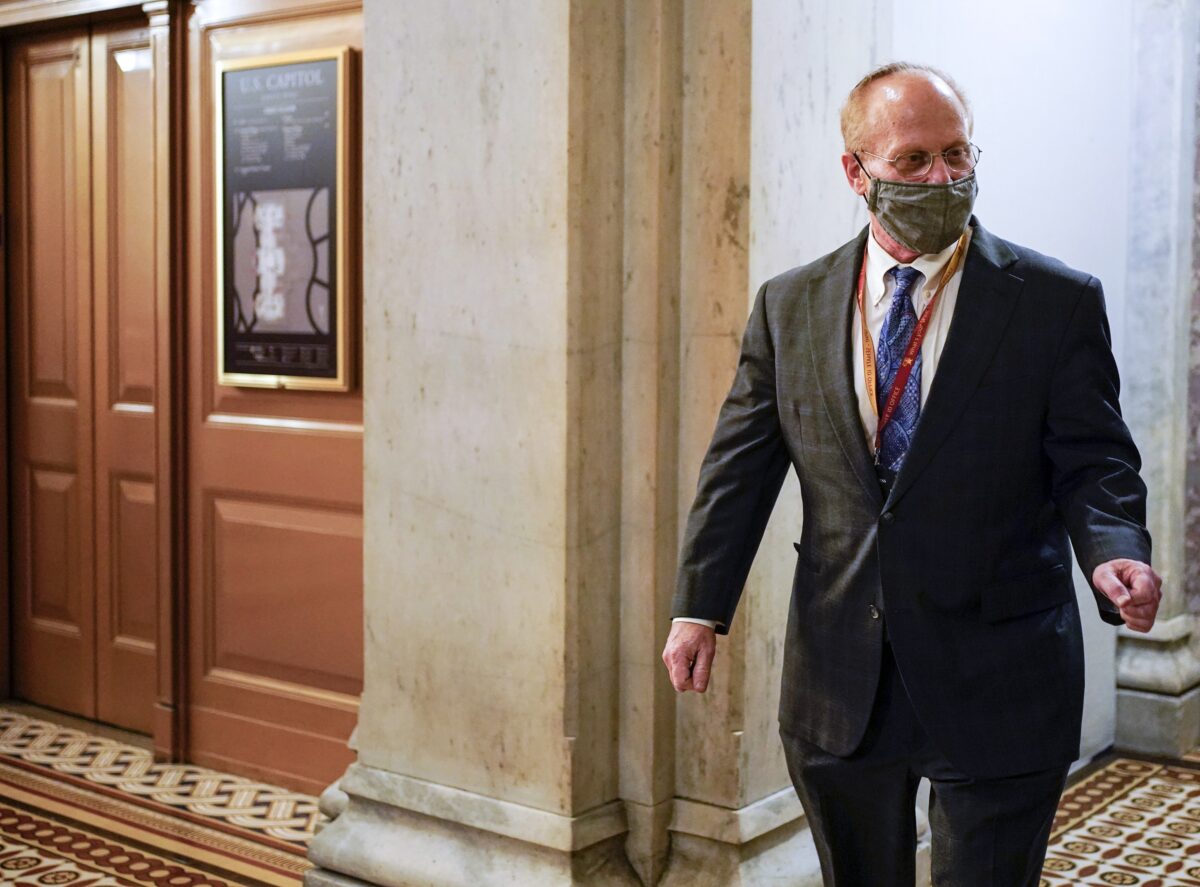 Asked whether Trump's lawyers would be presenting videos suggesting Democrats themselves have incited riotous behavior, David Schoen, another member of Trump's team, said, "You'll have to stand by and watch, but it's a pretty good bet."
"I would say, though, that it's not only that they wanted plenty of video time today, it seems like they want a lot of screen time for themselves. They're clearly playing to the cameras, to the public, all of the time," he added.
Schoen was speaking during a virtual appearance on Fox News' "The Ingraham Angle." Host Laura Ingraham noted that some of the House impeachment managers objected to election results in 2017. They've equated similar actions in the last election cycle as inciting violence.
Schoen also argued that Democrats showing raw video clips and photographs from Jan. 6, when protesters stormed the Capitol during a joint session of Congress, undermined the message from some in the party that they want to heal the country.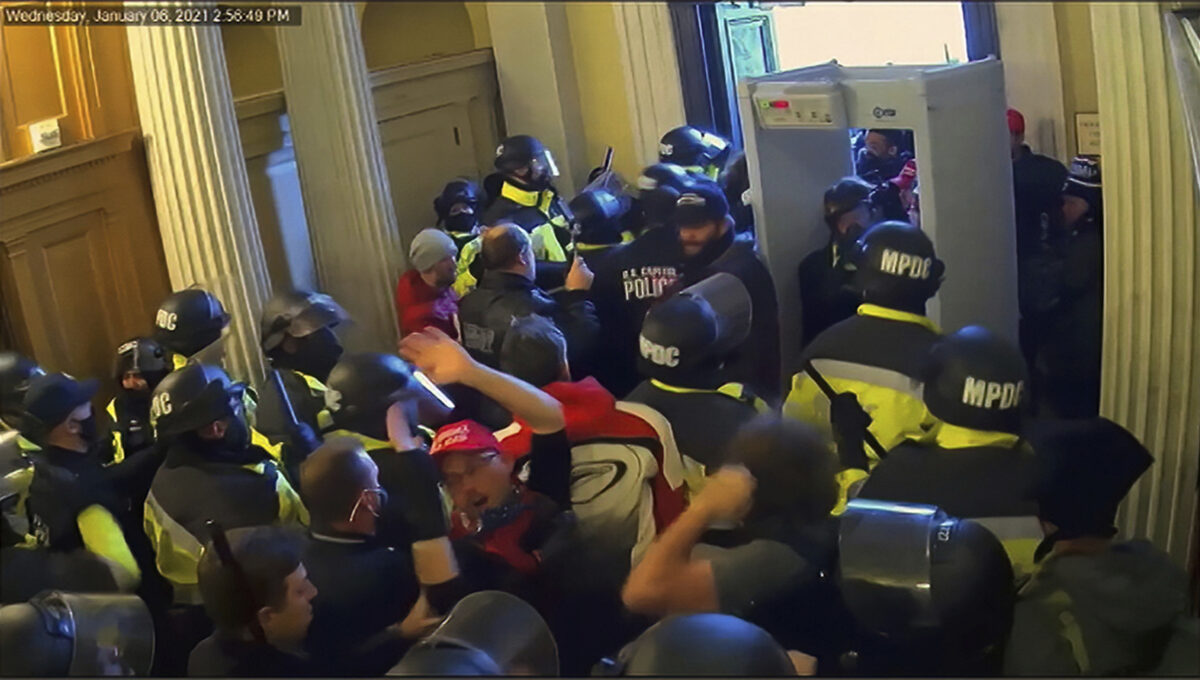 "It's continuing to open wounds for the American public and it is something that President Trump has condemned in no uncertain terms, the terrible violence that went on there. So there's not an issue about that, they're just hoping to drum up emotion and get their last shots in at President Trump," he said.
Impeachment managers had asserted Trump was to blame for the violence on Jan. 6 as they attempt to convince 67 senators to vote to convict him.
"How did we get to a point where rioters desecrated, defiled, and dishonored your senate chamber?" Rep. Ted Lieu (D-Calif.) said. "I will show you how we got here. President Donald J. Trump ran out of nonviolent options to maintain power."
Rep. Joaquin Castro (D-Texas), another impeachment manager, told reporters as he left the Capitol, "I thought it was a strong day."Follow Zachary on Twitter: @zackstieber