Reserve a table, get tickets, sponsor.

QUICK FACTS:
American Faith is hosting 'The 2nd Annual American Faith Gala' at Influence Church on Sunday, April 10, 2022, to benefit the American Faith Media Network, which has in one year grown from just 5,000 to 2.5 million monthly views, now boasting over 65,000 subscribers.

The event will feature conservative radio personality, writer, and

PragerU

founder Dennis Prager, as well as a dinner for attendees prepared by Chef Yves.

PragerU is the most viewed conservative site in the world with more than one billion views.
Gala attendees can reserve a table, get tickets, or sign up for a sponsorship by clicking here

.

For additional information contact Jessie Kindorf at Jessie@influencechurch.org.
Influence Church (here) is located at 8163 E. Kaiser Blvd. in Anaheim Hills, California.
With so many companies standing up for the wrong things right now, people are eager to support patriotic organizations that stand for truth. If your organization is interested in becoming a sponsor of the 2022 Gala, please see the flyer below for more information. The application deadline is April 1st.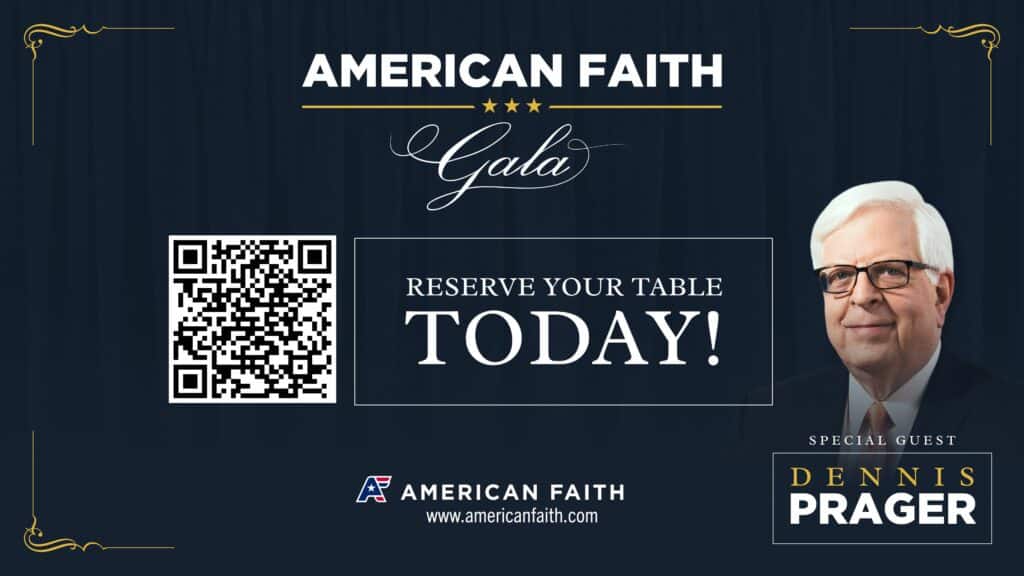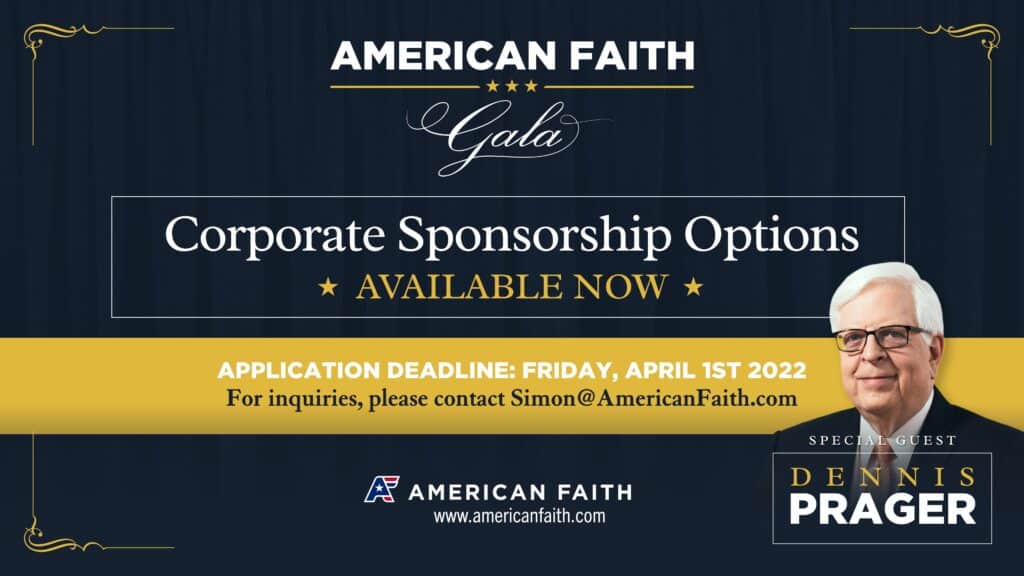 ABOUT DENNIS PRAGER:
Dennis Prager is a best-selling author, columnist, and nationally syndicated radio talk show host based in Los Angeles and heard on 150 stations across the country, according to his PragerU bio.
Prager is a Fellow at Columbia University's School of International Affairs and was appointed by President Ronald Reagan to the U.S. Delegation to the Vienna Review Conference on the Helsinki Accords.
He was also appointed by President George W. Bush to the U.S. Holocaust Memorial Council.
Holds an honorary doctorate of law from Pepperdine University, Prager has lectured across the globe.
His New York Times best-selling books include Think a Second Time, Happiness is a Serious Problem, and Still the Best Hope: Why American Values Must Triumph.
His newest book, The Ten Commandments: Still the Best Moral Code, is a must-read for people of faith as well as agnostics and atheists.
BACKGROUND:
American Faith is a news media network founded by Phil Hotsenpiller, who is also Senior Pastor of Influence Church.
Phil is a Biblical Prophecy Expert, Cultural Thought Leader, and Passionate Patriot who has been featured in interviews with various media outlets, including The Washington Post, USA Today, Fox News, CNN, The Christian Post, The History Channel, and The Telegraph. Phil conducted postgraduate studies at Oxford University and has published ten books, including the highly acclaimed One Nation without Law.