Republican Sen. Rand Paul of Kentucky told conservative website Daily Signal he's all for anti-vaccine trucker convoys to "clog up" metro areas across the U.S. Meanwhile, the Department of Homeland Security (DHS) has been well aware that truckers could soon embark for Washington, D.C. Still, this weekend, a more immediate threat could be a convoy headed to the Super Bowl in California.
"I'm all for it," Paul said in the interview last Thursday. "Civil disobedience is a time-honored tradition in our country, from slavery to civil rights, you name it. Peaceful protest, clog things up, make people think about the mandates."

"And some of this, we started," he added. "We put [COVID-19] mandates on truckers coming across the border from Canada, so then they put mandates on, and the truckers are annoyed. They're riding in a cab by themselves, most of them for eight, 10-hour long hauls, and they just want to do what they want to do. It's their own business."
"Freedom Convoy" demonstrations against medical tyranny have so far been peaceful across Canada for more than a week, causing congestion issues in Canada's capital, Ottawa, and blocking one of the most crucial land ports on the U.S.-Canada border crossing that connects Detroit and Windsor, two regions responsible for a sizeable chunk of output for the North American auto industry.
Paul added, "I hope the truckers do come to America, and I hope they clog up cities."
"It'd be great, but the thing is, it wouldn't shut the city down because the government workers haven't come to work in two years anyway," Paul added. "I don't know if it'll affect D.C. It'd be a nice change. We'd actually have some traffic."
Paul was not alone in supporting the protesters. Last week, Dr. Robert Malone, the father of mRNA vaccines, wrote an open letter to the Canadian truckers, sympathizing with them and embedded this picture in the article: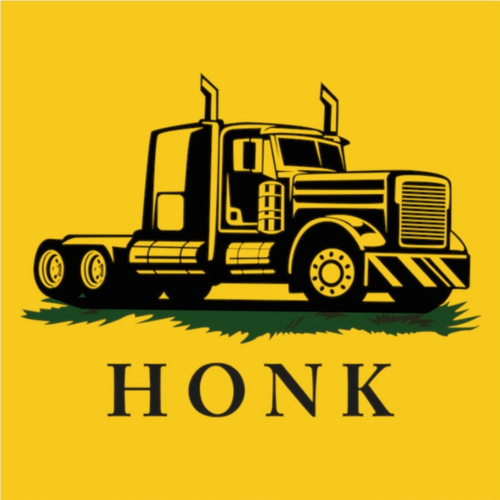 Suppose truckers are set to begin a convoy protest against medical tyranny stateside. In that case, they have a lot to learn from their brother and sisters in Canada as the actions of the governments of Ottawa and Canada were on full display of fascism (as Benito Mussolini once said, "Fascism should more properly be called corporatism, since it is the merger of the state and corporate power") by taking away political fundraising from the truckers on GoFundMe.

Censorship is growing online, but one thing that petrifies governments who follow the script of the World Economic Forum for the so-called 'Great COVID Reset' are truckers who freedom honk and congest roadways. What's even more concerning for the Davos man is that the everyday person, no matter race, religion, social class, or even political party, are banding together against overreaching governments. This was on display this weekend in Canada, France, and elsewhere. A revolution could be emerging.
The threat of convoys clogging up metro areas in the U.S. was enough for the DHS to distribute a bulletin to law enforcement agencies last week. An agency spokesperson replied to an email request by The Epoch Times, saying: "We're tracking reports of a potential convoy that may be planning to travel to several U.S. cities."
The bulletin highlighted how a convoy of truckers could affect Sunday's Super Bowl at SoFi Stadium in Inglewood, California.
"While there are currently no indications of planned violence, if hundreds of trucks converge in a major metropolitan city, the potential exists to severely disrupt transportation, federal government operations, commercial facilities, and emergency services through gridlock and potential counterprotests," the memo said.
DHS sent 500 agents to Inglewood in anticipation of trucker protests.