A petition drive in Michigan that is seeking to repeal a law that underpins many of Democratic Gov. Gretchen Whitmer's restrictive COVID-19 executive orders has enough valid signatures to proceed up the chain that leads to the state legislature, which could drive the final nail in its coffin, documents show.
The conservative-led initiative, called Unlock Michigan, needed 340,047 signatures to obtain certification from the state's Bureau of Elections, a necessary precondition to send the matter to the state's GOP-led legislature. An April 19 staff report from the Michigan Secretary of State's office (pdf) estimated at a 100 percent confidence level that the petition drive had amassed 460,358 valid signatures out of a total filing that contained just over 538,000 signatures. The document also features a recommendation that the petition be certified.
The staff report is a precursor to a meeting of the Michigan Board of State Canvassers, which is composed of two Democrats and two Republicans and will convene Thursday (pdf) to consider whether the petition filed by Unlock Michigan is up to snuff.
Michigan Republicans have argued that Whitmer's lockdowns were damaging to the economy and the livelihood of residents. Unlock Michigan spokesman Fred Wszolek hailed the report's recommendation in a tweet.
"The MI Bureau of Elections recommends that the #UnlockMichigan petition be certified. With over 460,000 VALID signatures, it's not even a close call…. @GovWhitmer maybe now you'll try working WITH the legislature, instead of governing by decree?" Wszolek wrote.
Whitmer has signed nearly 130 executive orders since May 2020, imposing a bevy of COVID-19 restrictions that opponents have called both onerous and arbitrary, initially relying on a 1976 emergency powers law and later pivoting to an archaic 1945 Emergency Powers of the Governor Act to undergird her actions. The governor has repeatedly insisted that the measures were necessary to protect Michiganders from the outbreak.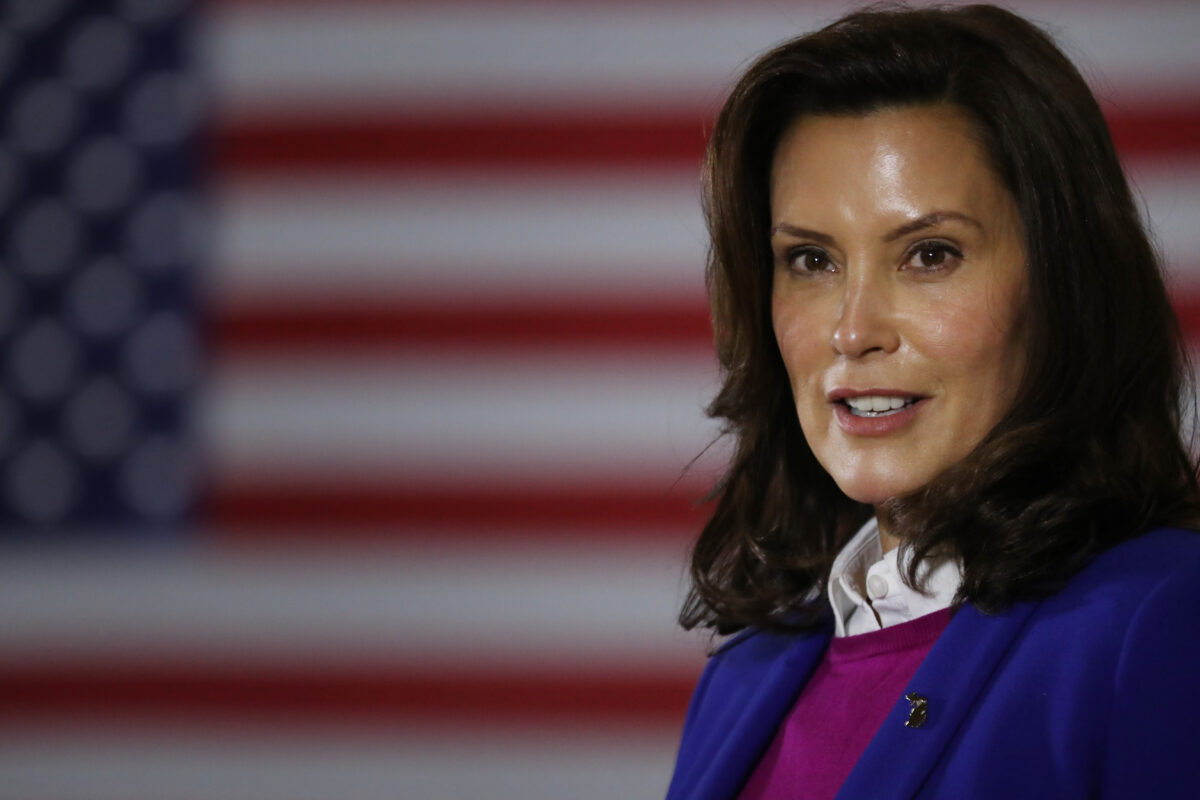 If the Board of State Canvassers validates the Unlock Michigan petition, it will head to the state's GOP-led legislature, which could enact a repeal of the 1945 act and avoid a Whitmer veto. Alternatively, the legislature could opt not to take up the matter and instead put it on a 2022 ballot for voters to decide, but Unlock Michigan expects the legislature will move to repeal, according to The Detroit News.