Arizona Republicans have doubled down on their conviction that the more than half a million ballots yet to be counted in the state will hand them the governorship and potentially the Senate seat too. The last few batches added to the vote tally have split slightly for the Democrats, but Republicans remain convinced the upcoming batches will tell a different story.
With the count as of Nov. 10, 11:03 p.m., Democrat Kattie Hobbs leads by 0.6 points against Republican Kari Lake in the gubernatorial race while Democrat Sen. Mark Kelly is defending his seat with a 5.6-point advantage against Republican Blake Masters.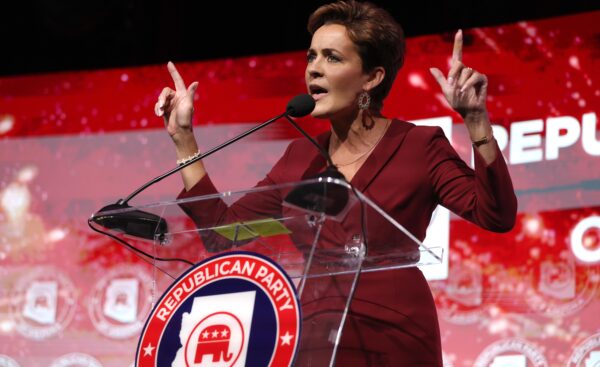 The final results depend on hundreds of thousands of early voting ballots that were handed in at polling places on Election Day, rather than mailed in or slipped into a drop box. Republicans argue that those ballots predominantly come from people who mistrust the postal service and drop boxes and that such people are mainly voting Republican.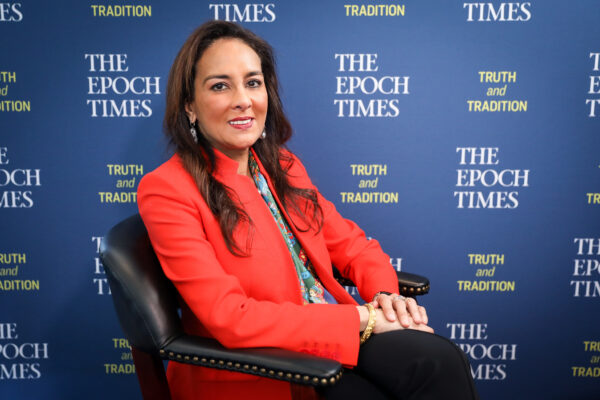 "That wasn't enthusiasm for Katie Hobbs. Those were Kari Lake voters," arguedlawyer and GOP official Harmeet Dhillon on Fox News' "Ingraham Angle."
Most of the remaining votes will come from Maricopa and Pima counties, which President Joe Biden won in 2020 by 2.2 and 18.7 percentage points respectively against President Donald Trump. This time, Hobbs leads in Maricopa by 4.5 points and in Pima by 19.8 points, while Kelly has an 8.5-point and 25.2-point advantage respectively against Masters.
Maricopa officials expect to have most of the remaining votes counted by early next week. The process has been slow, they said, because the early voting ballots dropped off on Election Day need to have their signatures verified and get manually taken out of envelopes by two-person teams. There have been 70 percent more such ballots this time than in 2020.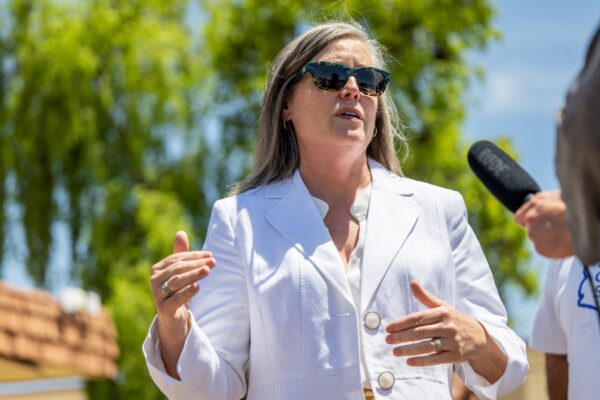 By the evening of Nov. 9, the state had managed to tabulate some 1.9 million ballots with over 600,000 remaining.
There were no further updates over the following 18 hours. Then, less than 3,200 votes were added to the count around 1 p.m. on Nov. 10, all from Yavapai, Navajo, and Pima counties.
Over the next 24 hours, another more than 140,000 ballots were added to the count, increasing Hobbs's lead from less than 17,000 to nearly 27,000 votes. Those ballots, however, were early votes from the days before the election, according to Garrett Archer, a data analyst with ABC 15 in Phoenix who has closely followed the vote counting.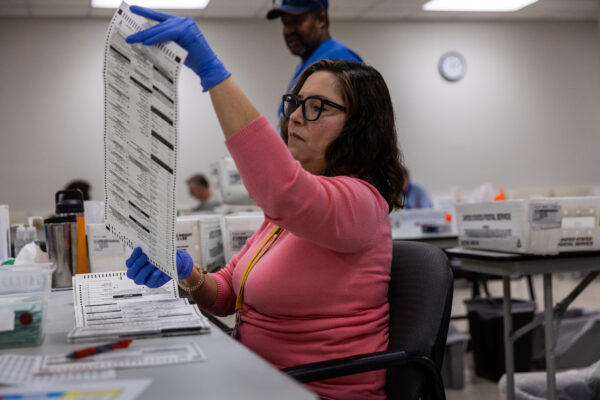 "Now it's game on with the late early drop-offs. They will decide this election," Archer commented in a tweet.
"We project remaining 300k+ Maricopa votes to more than erase Hobbs' mirage of a lead," Dhillon responded.
Reporting by The Epoch Times.