The stickers are a smash hit.
At the top: President Joe Biden, pointing with double finger guns or, in one of several other versions, a single outstretched finger.
Underneath him, in bold black text: "I Did That!" or a variation thereof.
Slapped on a gas pump next to the digital meter display, the stickers tell a simple, powerful story: Today's gasoline prices, the highest in years, are courtesy of the commander in chief.
Biden, this story goes, has pursued an agenda that undermines U.S. oil and gas production and energy independence, while raising the costs of gasoline and other energy sources: halting construction of the Keystone XL pipeline, pausing oil and gas leasing on public land and water, and suspending oil and gas leases on Alaska's Arctic National Wildlife Refuge, among other moves.
His administration's $2 trillion spending bill, which was approved in the House on Nov. 19, would, the story goes, further increase energy costs by blocking new offshore drilling along the Pacific and Atlantic coasts and in the Gulf of Mexico, imposing a new methane emissions fee on oil and natural gas firms, and implementing other measures that might interfere with domestic mineral and hydrocarbon production.
The spending bill still needs to pass the Senate, where Sen. John Barrasso (R-Wyo.) has vowed it will "meet a buzz saw of resistance," in large part because of its potential impact on gas prices and energy in general.
But is the story true? Is Biden really to blame for high gas prices?
There's no question that gasoline is much more expensive than it was before Biden took office. The American Automobile Association (AAA) reports that the average price for regular gasoline in the United States on Nov. 18 was $3.413, as compared with $2.118 a year ago. In October, those prices were as high as they've been since September 2014, according to the Energy Information Administration (EIA).
In some parts of the country, average gas prices are at or even above $5. In rural Mono County, California, for example, AAA reports that gas is $5.548 a gallon.
However, some argue that current trends in gas prices are largely or entirely a function of economic factors over which the president has little or no control.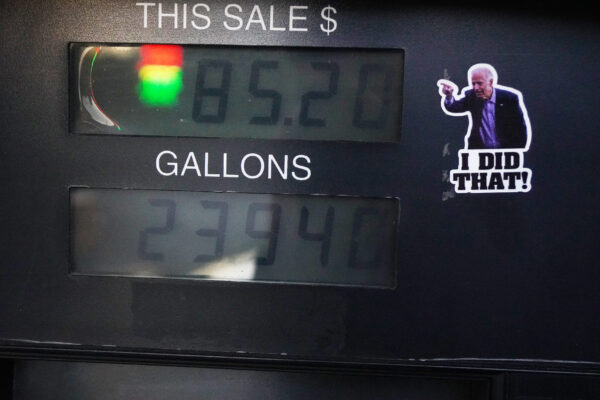 "Really wish the idiots posting 'I did that' Biden stickers on gas pumps understood supply and demand and [sic] imports and exports work," wrote an anonymous user on Twitter.
Moreover, according to some fact-checkers in the corporate media, the claim that Biden has anything whatsoever to do with rising gas prices is simply "false."
Yet others see the situation differently. Mike Sommers of the American Petroleum Institute (API), an oil and natural gas industry trade group, has argued that Biden administration policies aimed to curtail U.S. energy production are "one of the key factors" behind increasing energy prices.
Who, or what, is responsible for rising gas prices—and can we expect gas to get cheaper any time soon?
Sharing the Blame
At a recent hearing of the Senate Committee on Energy and Natural Resources, Stephen Nalley of the EIA testified about the root causes of increasing U.S. energy prices.
Speaking on behalf of his agency, he tied the increase in gasoline prices to the global economic recovery from COVID-19, which raised the demand for crude oil before supply could catch up.
Nalley predicted U.S. crude oil production "will grow significantly in 2022 but still not quite reach the record level of 2019." He went on to predict U.S. gasoline prices will drop "closer to $3 per gallon at the end of this year and continue to gradually decline throughout 2022."
In his written testimony, Nalley stated that historically low U.S. gasoline and diesel inventories may be driving greater demand and profits for refineries. He projected that rising global oil production will make more crude oil available, lowering prices and ultimately reducing the cost of gasoline in the United States.
Economist and New York Times columnist Paul Krugman has also emphasized the global scope of gasoline price dynamics, arguing that "Biden has no control" over rising gas prices.
Yet as the website Pluralist pointed out, Krugman had asserted in April 2020 that then-President Trump's actions on oil-producing nations meant he was "desperate to raise oil prices." Because crude oil prices greatly influence the costs of gasoline, this suggests Krugman believed Trump had some capacity to affect gas prices.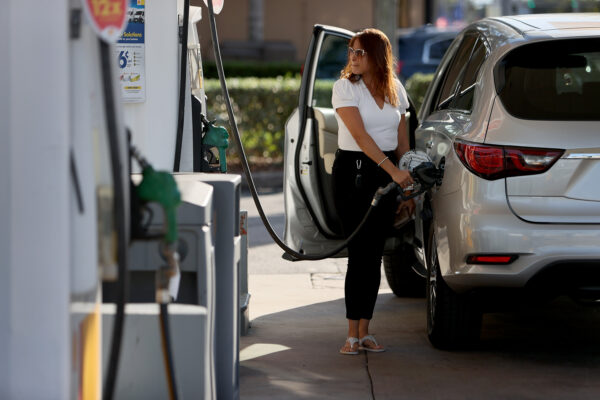 Two recent CNN headlines for stories by the same reporter, Julia Horowitz, seem to perfectly capture the motivated reasoning when it comes to gas prices under the current administration:
On Nov. 8: "Why Joe Biden can't do much to ease gas prices." A week later, on Nov. 19: "Oil prices are finally falling. Thank China and Joe Biden."
Biden, for his part, has taken steps to increase oil production outside the United States, trying and failing to persuade OPEC (with members including Iran and Venezuela) and Russia to boost their output.
On Nov. 17, Biden turned his attention to U.S. energy companies, asking the Federal Trade Commission (FTC) to look into potential "illegal conduct" or anti-competitive behavior.
The letter drew a rebuke on Twitter from Mike Pompeo, the secretary of state under President Trump, who accused Biden of "gaslighting about gas prices."
The API labeled Biden's letter a "distraction."
"Further impacting the imbalance is the continued decision from the administration to restrict access to America's energy supply and cancel important infrastructure projects," said the API's Frank Macchiarola, in a comment that apparently referred to the Biden administration's actions against the Keystone XL pipeline as well as offshore drilling.
Yet that same day, shortly before the House's passage of the $2 trillion spending bill that could ban new offshore leasing, and soon after the conclusion of the COP26 climate change summit in Glasgow, the Bureau of Ocean Management held a large offshore land lease sale—after the Nov. 2 election, and with polling suggesting Republicans may sweep the 2022 midterms, the immediate political pressure to deliver cheaper energy may have outweighed all of John Kerry's rhetoric in Glasgow.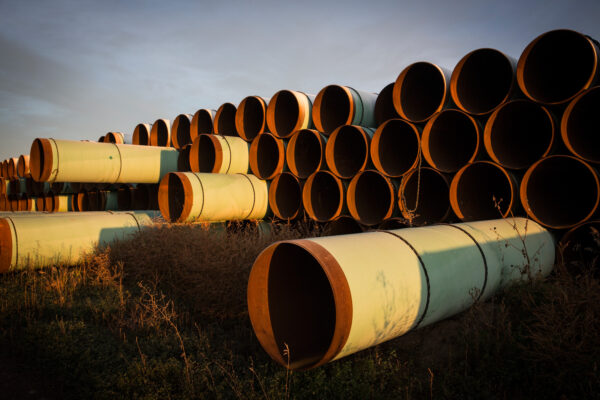 Energy expert Robert Bryce, who testified at the same Senate hearing as Nalley, warned that European-style policies aimed at rapidly reducing U.S. use of oil, gas, and coal and increasing its reliance on solar and wind could lead to disastrous financial results for consumers.
"Wherever renewables have been ramped up, as in Europe and California, energy prices have soared," Bryce commented in his written testimony.
"So-called 'climate policies'—fossil fuel elimination policies—bear fundamental responsibility for today's skyrocketing fuel prices," energy expert Alex Epstein told The Epoch Times.
"By heavily restricting fossil fuel production and transportation, 'climate policies' have radically limited the supply of fossil fuel energy on the market, including its ability to rise quickly in the face of rising demand. Part of the rationale of these 'climate policies' was that unreliable solar and wind could replace the fossil fuel energy that 'climate policies' destroyed. This never made any sense, and now it is painfully being proven false," he added.
Worryingly, gas prices are rising alongside increased inflation.
Mark Thornton, an economist with the Ludwig von Mises Institute, told The Epoch Times that government policies restricting domestic energy production can be expected to make gasoline costlier.
"Restrictions on supplies will drive up energy prices and contribute to higher consumer prices in general, and this is particularly acute and troubling when the Fed has been printing money like a drunken sailor for a very long time. They, the restrictions, also reduce potential GNP [gross national product] and wages," he said.
Ongoing monetary inflation, Thornton argued, "heats up the economy and oil prices and oil prices translate roughly into higher gasoline prices."
"When government spending and debt explodes and the Fed is printing tons of money in the trillions, higher prices will result and have done so for thousands of years! Then you will soon see politicians and their panderers putting forth scapegoats like oil companies, middlemen, the weather, Middle Easterners, unions, monopolies, etc."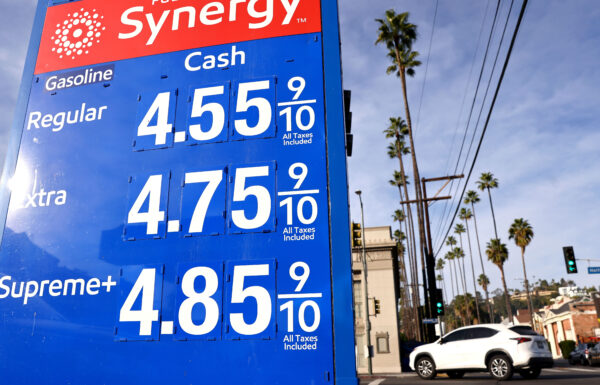 Rising on Purpose?
When it comes to rising gas prices, Democrats and their allies on the left may be talking out of both sides of their mouths.
Economists and other policy experts who are broadly aligned with the president or his party have long argued that the environmental costs of climate change and pollution should be incorporated into gasoline prices. This would necessitate greater costs at the pump.
Former Bloomberg Opinion columnist Noah Smith, renowned on the internet for saying the quiet part out loud, exemplifies this view.
"America, much like a petrostate, has become politically and socially addicted to low gas prices. The only way to break the addiction is to rapidly transition to electric cars," Smith wrote on Twitter.
The Biden administration has in fact issued an executive order that aims to ensure "50 percent of all new passenger cars and light trucks sold in 2030 be zero-emission vehicles," in part by instructing Transportation Secretary Pete Buttigieg to develop more stringent emissions standards for those and other vehicles.
More than half a decade ago, Cass Sunstein, a Harvard Law professor who led the White House Office of Information and Regulatory Affairs under President Barack Obama, argued that Americans should pay both a monthly energy tax and a gasoline tax in order to curb greenhouse gas emissions.
Many in this camp may even (quietly) think that today's high prices are still too low: In 2006, when average U.S. gas prices were on an upswing before reaching a peak of more than $4 per gallon in 2008, Washington & Lee University economist James F. Casey wrote a letter to The Economists' Voice titled, "Believe It or Not, What We Need Now Are Higher Gas Prices."
It therefore shouldn't come as a surprise that many current or aspiring future members of the current administration have struggled to sound upset about more expensive fuel.
Just this week, Saule Omarova, Biden's nominee to lead the key Treasury Department Office of the Comptroller, wavered when Sen. Bill Haggerty (R.-Tenn.) asked her if higher gasoline prices are bad for the United States, reportedly describing his query as a "tricky question."
Omarova had been under fire for a February video in which she said of small oil and gas firms that "we want them to go bankrupt."
On Nov. 12, White House press secretary Jen Psaki claimed that higher gas prices "make it an even stronger case for doubling down our investment and our focus on clean energy options so that we are not relying on the fluctuations and OPEC and their willingness to put more supply and meet the demands in the market."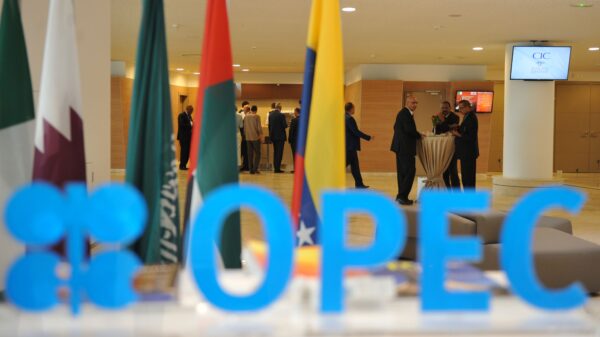 Perhaps most notoriously, in early November, energy secretary Jennifer Granholm laughed when asked by a Bloomberg reporter about how she intended to increase U.S. oil production. She then told the reporter that oil "is controlled by a cartel," OPEC.
American shale producer Occidental Petroleum has told CNBC that the administration should have asked domestic firms to boost production rather than turning to OPEC.
Nalley, of the EIA, noted that "our refineries have historically been designed to work well with the heavy oil available in international markets," meaning that "instead of displacing imports, our increased production has tended to be exported."
Even as the Biden administration has unsuccessfully pressured foreign countries to produce more oil and urged the FTC to crack down on U.S. producers, it has opted to sell large quantities of oil from the Strategic Petroleum Reserve.
According to reporting from Bloomberg, the administration set a monthly record in October by selling 1.6 million barrels of oil, including multiple tankers destined for Asia.
The U.S. Strategic petroleum reserve, which has an authorized storage capacity of 714 million barrels of oil, currently sits at 606.1 million barrels, down from more than 656 million barrels in July 2020.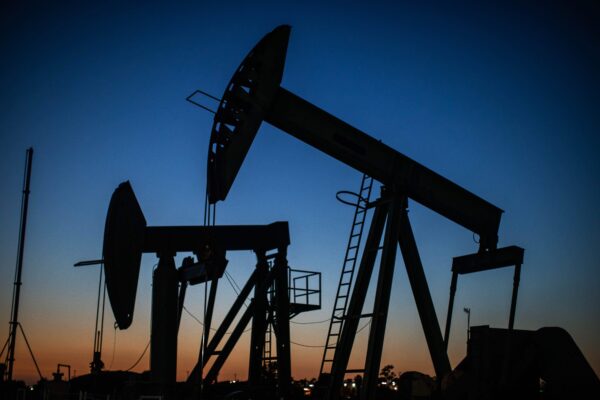 'I Didn't Do That'
It wouldn't be right to pin all the global factors behind rising gas prices on Biden. Yet any explanation that ignores his administration's policies on oil, gas, and other hydrocarbons—or pretends that many Democrats do not, in fact, think that gas prices must rise to dizzying new heights—would also be incomplete.
After all, if high demand and low supply on the global oil market have affected U.S. gasoline prices, surely constraints on U.S. oil production, such as the current administration's freeze on oil and gas leasing on federal lands or the proposed offshore drilling ban in the House version of the spending bill, can also be expected to have an impact.
While Democratic politicians may not admit that they want to make gasoline expensive again, their actions while in power show that pricier fossil fuels are a feature, not a bug.
If the EIA is right, gas prices should soon fall, and Americans will experience some relief, at least in the short run. Yet everyday consumers may need to steel themselves for more pain at the pump in the years to come.
The viral "I Did That!" stickers might need to be rewritten—this time in fluent D.C. swamp-speak:
"I Didn't Do That—But I'm Glad It's Happening."