Former New Zealand Prime Minister John Key said he does not see the Chinese Communist Party (CCP) as "the aggressor" and he had opposed pressure to be more outspoken on the regime.
"I just don't see them as the aggressor that everybody else sees," he told The Australian.
"It's a very business orientated relationships and mercantile relationship (with China). We sell things, they buy things."
Key believes New Zealand should be careful and cautious around its use of language towards the CCP as "no one owed a living" to the small nation and its economy relied on exports.
He also called U.S. House Speak Nancy Pelosi's recent visit to Taiwan "incredibly reckless" and "provocative."
As the former leader of New Zealand's National Party, Key was prime minister from 2008 to 2016 and greatly expanded New Zealand-China trade.
Well known for having a pro-Beijing stance, Key told RNZ in 2021 that Chinese leader Xi Jinping called him a "friend" and sent him a Christmas card every year.
The comments come amid heightened tensions in the Indo-Pacific region in response to Beijing's presence and influence.
New Zealand PM Calls for 'Dialogue' With Beijing
Prime Minister Jacinda Ardern called out Beijing for becoming more "assertive" and willing to challenge international rules and norms.
"Here, we must respond to the actions we see. We must stand firm on the rules-based order, call for diplomatic engagement and speak out against human rights abuses at all times when and where we see them," she said in June in a speech to the NATO summit in Madrid.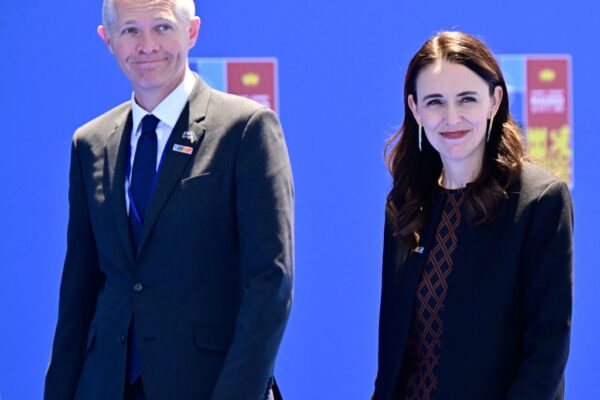 Ardern has repeatedly voiced concerns around the CCP's economic coercion, human rights issues in Xinjiang, eroding freedoms in Hong Kong, and growing tensions in the Pacific and Taiwan Strait.
"There are areas where both sides benefit, such as trade and agriculture," she said in August. "There are also areas that matter deeply to New Zealand, and where China and New Zealand's interests or world view differ."
However, unlike its allies such as Australia and the United States, Ardern avoided calls for action, instead advocating for greater diplomacy and dialogue.
Foreign Minister Nanaia Mahuta has also previously expressed concern at Beijing's growing involvement in the Pacific region, which has led to incidents such as the Solomon Islands denying a port call for a U.S. coast guard vessel.
Meanwhile, the Royal Australia Air Force (RAAF) has encountered a number of military incidents, including a pointed laser at an aircraft by a Chinese military ship and a dangerous interception of another RAAF aircraft by a Chinese plane.
But Air Marshal Robert Chipman, the head of RAAF, said despite the "robust" encounters with Chinese military, Australia would continue its surveillance missions.
"China has a formidable aerospace capability, and they have concentrated that aerospace capability in the South China Sea region to deter others from going into that airspace," he said.
"That doesn't make it impenetrable. That doesn't mean you can't deliver military effects to achieve your interest when you're up against China."
Reporting by The Epoch Times.