Florida lawmakers unanimously approved a bill on Feb. 23 that would require high school students to take and pass a financial literacy course before graduating.
House Bill 1115 would add the course requirement starting as early as the 2022-2023 school year. It could become a condition for getting their diplomas.
Currently, students are required to take eight elective courses.
The bill would drop that to seven-and-a-half credits with a half-credit course in personal financial literacy added to graduation requirements statewide.
A companion bill currently in the Senate called the "Dorothy L. Hukill Financial Literacy Act" is named for the former Republican senator who passed away in 2018. It closely mirrors HB 1115.
In October 2021, Ohio lawmakers passed a similar bill requiring a financial literacy course that was signed into law by Gov. Mike DeWine.
He said that high schools will offer a mathematics course beginning with the 2022-2023 school year.
Beginning with the 2024-2025 school year there will be requirements for teachers to have an educator license with a financial literacy endorsement. Teachers who hold licenses and teach social studies, family and consumer sciences, or business education will be exempt.
Ohio law states, "The goal of Ohio's system of elementary and secondary education is to prepare all students for and seamlessly connect all students to succeed in life beyond high school graduation, regardless of whether the next step is entering the workforce, beginning an apprenticeship, engaging in post-secondary training, serving in the military, or pursuing a college degree."
Legislators saw that Ohio students needed an edge before leaving for college or the workplace before graduation.
"It is our duty as a state to ensure that our education system prepares Ohio students for success," State Sen. Rob McColley told reporters in October.
"There are few things that will better prepare someone for success than an understanding of basic financial literacy."
The Florida financial literacy course would include instruction on the different types of bank accounts and their differences, how to open and manage them, how to complete loan applications, and complete federal income taxes.
"Basic principles of money management, such as spending, credit, credit scores, and managing debt, including retail and credit card debt" would also be required as part of the curriculum, the proposed bill said.
Bill sponsor Demi Busatta Cabrera, a Republican, said students deserve "to be equipped with education and information on how to succeed and thrive financially in our society."
Rep. Matt Willhite, a Democrat, expressed reservations about lawmakers chipping away at the number of electives students must take but still voted in favor of the bill.
"I think when we start decreasing our electives and start increasing our directions that we are forcing our kids to go, I don't know if that's always the right way," Willhite said during the committee meeting.
The bill will need approval from the House Education and Employment Committee before advancing to the House floor.
A Senate bill (SB 1054) closely mirrored the House bill and was approved unanimously on Feb. 22 by the Rules Committee and will be up for a vote by the full Senate.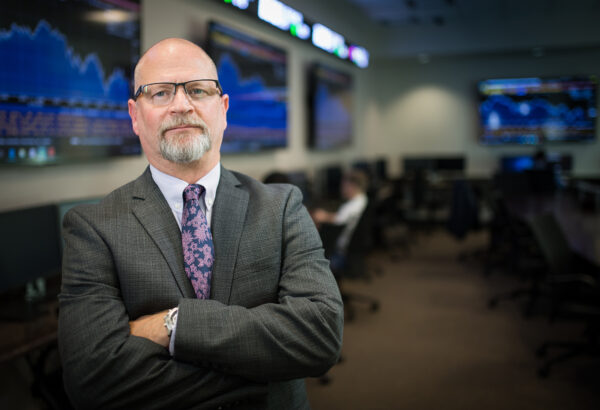 Dr. Tom Smythe, professor of finance at Florida Gulf Coast University, says that financial literacy and financial knowledge are two separate things.
"Financial knowledge is part of financial literacy. It is the combination of knowledge and then behaviors that go along with that knowledge … [that] lead to better behaviors," Smythe told The Epoch Times in a telephone interview.
He said his research showed the most essential element was improving behaviors regarding finances and teaching the subject on a senior level in high school was more beneficial than any other grade level.
"Teaching it to freshmen and sophomores is a waste of time … all they care about is getting through the course because they weren't getting ready to go out into the real world," he said.
"Whereas seniors, most of them hated dealing with money, but they were at least wise enough to realize that they were going to have to all of a sudden because they're getting to graduate. It was real."
Smythe advised that there should be two different financial literacy levels for students to choose from—one for college-bound students and the other for those who are going into skilled trades or straight to work.
College students leave institutions owing thousands of dollars in student loans and they need to know how to budget and deal with that, which is why it is crucial for college students to have a refresher course in personal finance, he said.
"It can be done a couple of different ways," he continued. "Offer it to incoming [college] freshmen—they need to know things about budgeting, but also understanding credit management, especially if they're taking out student loans."
All in all, Smythe thought the bill was a good start, but it could use a little improvement by "defining it a little bit more."
He said he thought the Department of Education would probably take over and write the curriculum but hoped experts in the field of finance would be consulted.
"The critical thing is this subject is something you will have to deal with," he said. "You've got to cope with it—we want to provide them with skills to do that."
The Epoch Times reached out to the Florida Department of Education for comment on the bill, but they did not respond by press time.
According to NerdWallet, a website that offers personal finance information and advice, financial literacy had become a "growing priority in schools."
It stated, "The number of states requiring personal finance instruction in schools more than doubled over the past decade."