The first case of the CCP (Chinese Communist Party) virus Omicron variant was detected in California, officials said Wednesday.
Genomic sequencing conducted at the University of California, San Francisco, and confirmed by scientists with the Centers for Disease Control and Prevention confirmed the case was caused by the variant.
The patient traveled from South Africa on Nov. 22, started experiencing symptoms on Nov. 25, and tested positive for COVID-19 on Nov. 29.
The person, a San Francisco resident who has not been publicly identified, is self-isolating.
All of the person's close contacts have been contacted and, thus far, all have tested negative for COVID-19, a disease caused by the CCP virus.
"We knew that it was just a matter of time before the first case of Omicron would be detected in the United States," Dr. Anthony Fauci, the longtime director of the National Institute of Allergy and Infectious Diseases, told reporters in Washington.
The person is fully vaccinated. He or she is experiencing mild symptoms that are improving, officials said.
"Some people might say, 'is that of concern, does that mean the vaccines aren't working?' We have been talking for months about the fact that vaccinations do one really, really important thing: protect against severe disease, against hospitalization and death," Dr. Mark Ghaly, California's health secretary, told reporters at a vaccine clinic in Fresno, adding that the symptoms not being more severe is "a testimony to the importance of the vaccinations."
Protection from the COVID-19 vaccines against infection drops sharply over time, studies show. Protection from them against severe disease largely holds up, though some slippage has been seen, driving recommendations for all adults to get a booster shot.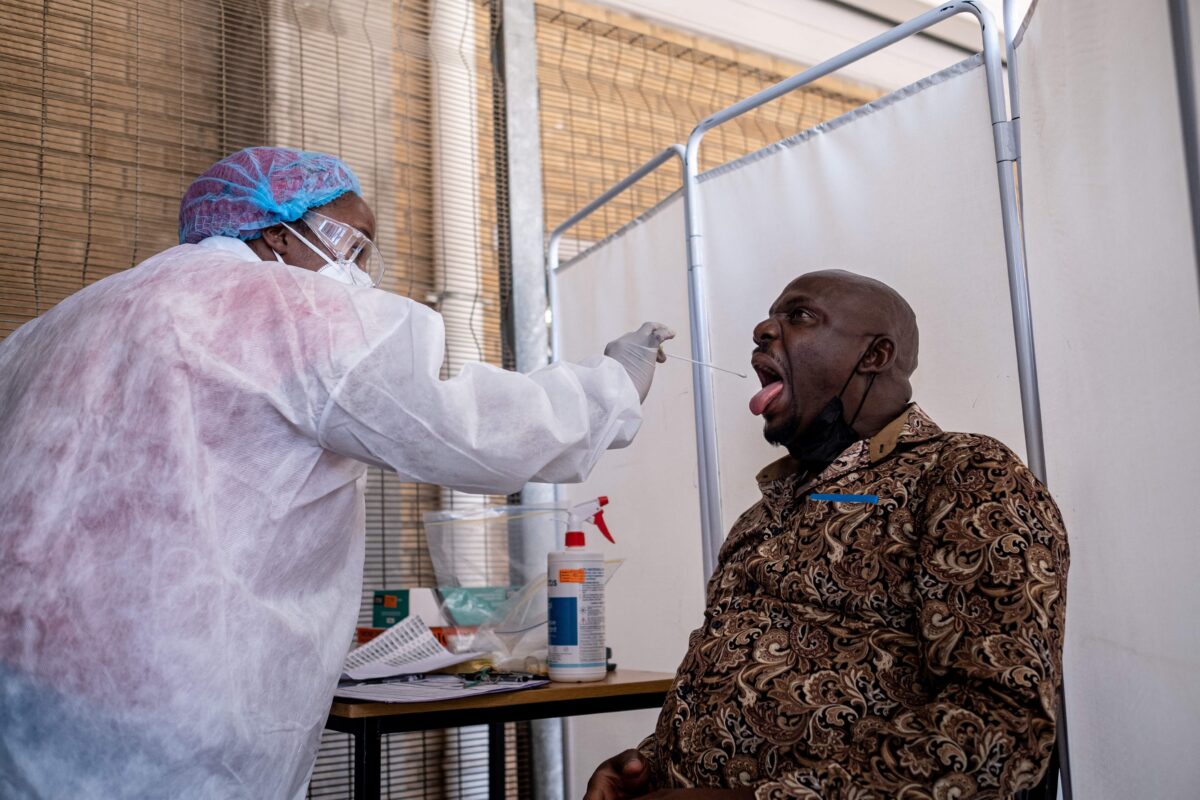 No additional potential or confirmed cases of Omicron have been identified at this point in the United States.
The variant was first detected in South Africa last month, though Nigerian scientists found a sample dating back to October.
The United States restricted travel from South Africa and seven other African counties on Monday under an order from President Joe Biden. Passengers from other countries entering America will soon face stricter rules.
Officials around the world have imposed similar measures, citing the emergence of the variant in Africa.
Experts aren't sure whether Omicron is more transmissible or whether it causes more severe disease. They have also expressed uncertainty on whether the variant evades immunity, including the protection bestowed by vaccines, better than other strains.
But Omicron has been labeled a variant of concern by the World Health Organization and the U.S. government over fears it may spread more easily than other variants and cause more breakthrough infections, or cases among the vaccinated.
As scientists race to learn more about the variant, they are advising people to go back to social distancing and wearing masks, especially if they lack immunity from vaccines or prior infection.