As California students head back to school this year, they may encounter books and materials promoting LGBT topics, transgenderism, and gender ideology for children as early as preschool and kindergarten.
Dozens of books with such topics are promoted for use in classrooms by the state's Department of Education's recommended literature list under the topic "Gender/Sexuality."
Brenda Lebsack, a teacher of 30 years and a former school board member for Orange Unified School District, told The Epoch Times in a statement that LGBT groups have expanded the word "queer" to encompass hundreds of different sexualities and gender identities, and that those are now being taught to children in schools.
Last year, the California State Board of Education approved its model curriculum for ethnic studies, which includes the acronym "LGBTQ+" as a marginalized group. The state's health education framework explains this concept further.
"Historically, the acronym included lesbian, gay, bisexual, and transgender but has continued to expand to include queer, questioning, intersex, asexual, allies, and alternative identities (LGBTQQIAA), as well as expanding concepts that may fall under this umbrella term in the future," the framework states.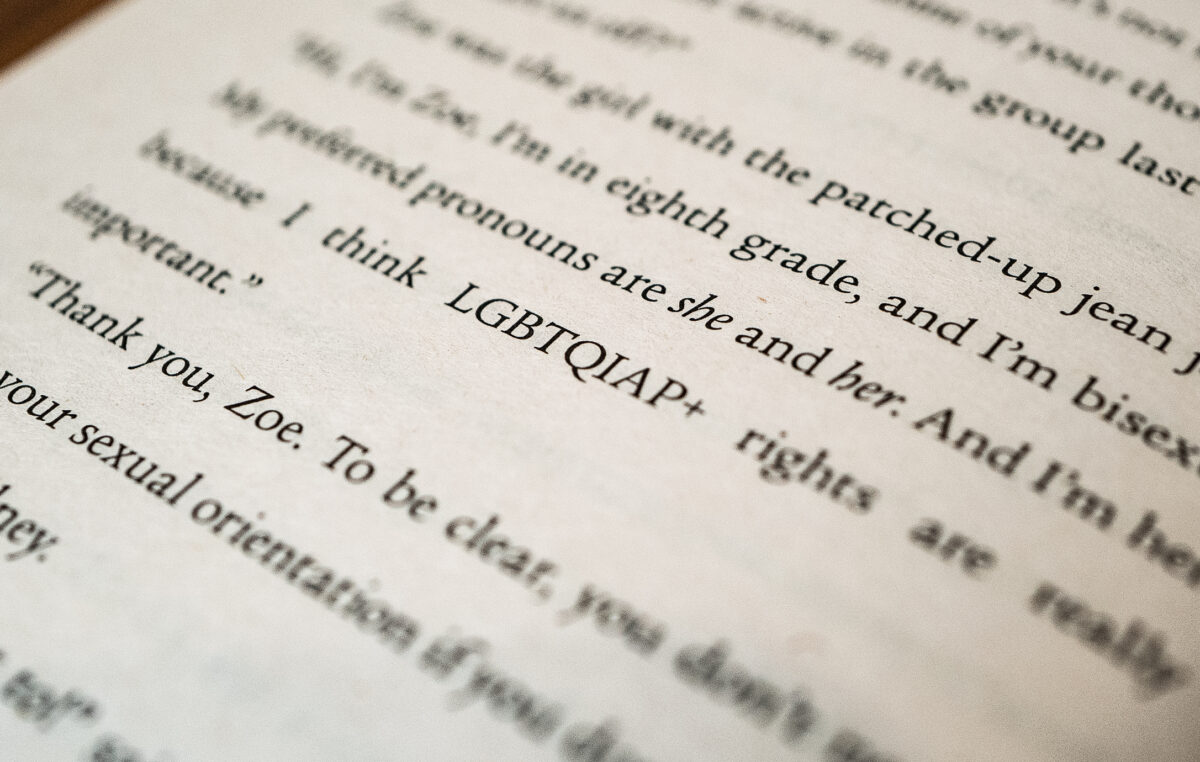 Now, the state's education department is recommending books to students that teach expanded sexualities and gender identities.
For example, the department recommends the book "Julian is a Mermaid" for preschoolers and pre-kindergarteners.
The book describes a young boy named Julian who wants to be a mermaid after he sees a parade of people dressed up as mermaids while out with his grandmother.
"Julian has a good idea," the book reads as it shows Julian shedding his clothes and donning lipstick and curtains for his mermaid costume.
When Julian's grandmother sees his costume, she gives him a beaded necklace to complete his outfit. She then takes him outside to join the other adults dressed up as mermaids.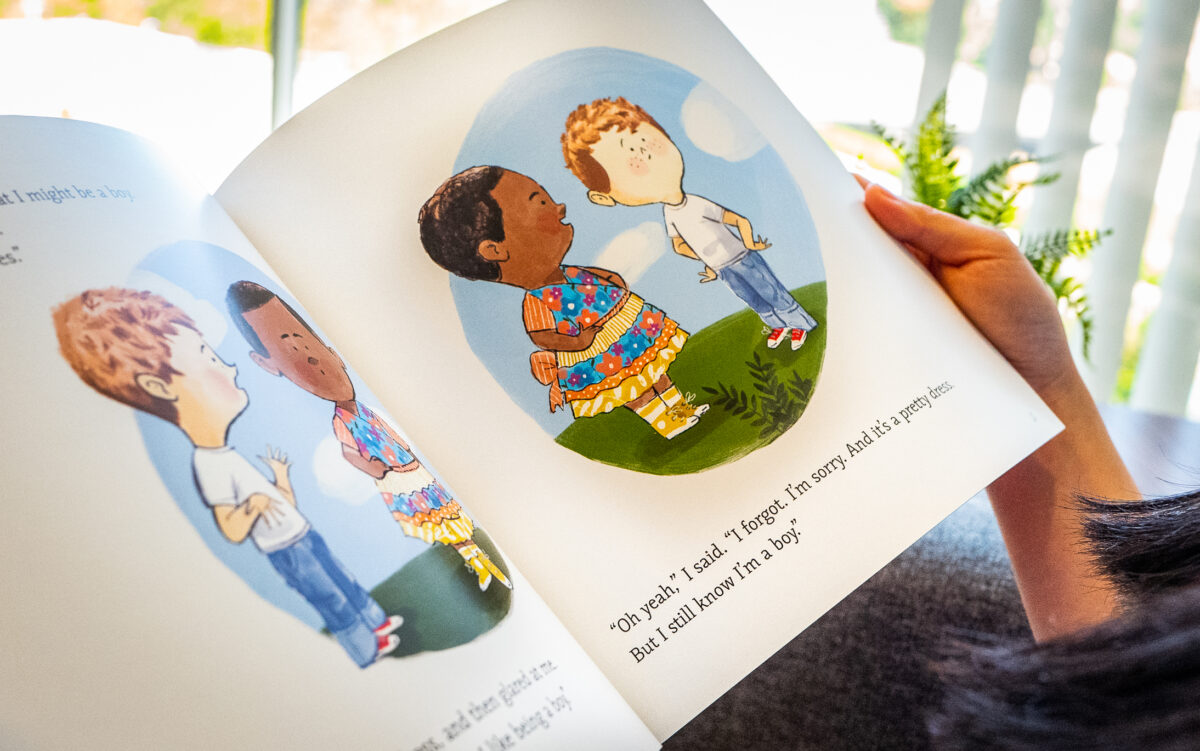 For children in kindergarten through second grade, the list recommends "Call Me Max," a book about a child who "lets his teacher know that he wants to be called by a boy's name."
"Call Me Max" was written by Kyle Lukoff, a transgender writer.
In the book, Max declares "When I look in the mirror, I see … a boy who is transgender."
"When a baby is born, a grown-up says, 'It's a boy!' or 'It's a girl!'" the book reads. "When a baby grows up to be transgender, it means that the grown-up who said they were a boy or a girl made a mistake."
At the end of the book, Max declares, "being a boy isn't better than being a girl. But being myself is the best."
Along those same lines, "It Feels Good to Be Yourself" is another book on the list aimed at children in kindergarten through second grade that "explores identities across the spectrum as it introduces various children."
The book was written by Theresa Thorn, host of the comedy podcast "One Bad Mother," and illustrated by Noah Grigni, a non-binary transgender writer.
It introduces Ruthie—who was born a boy but later declared her gender identity was a girl—and her brother, Xavier, who was born a boy and whose gender identity is "cisgender."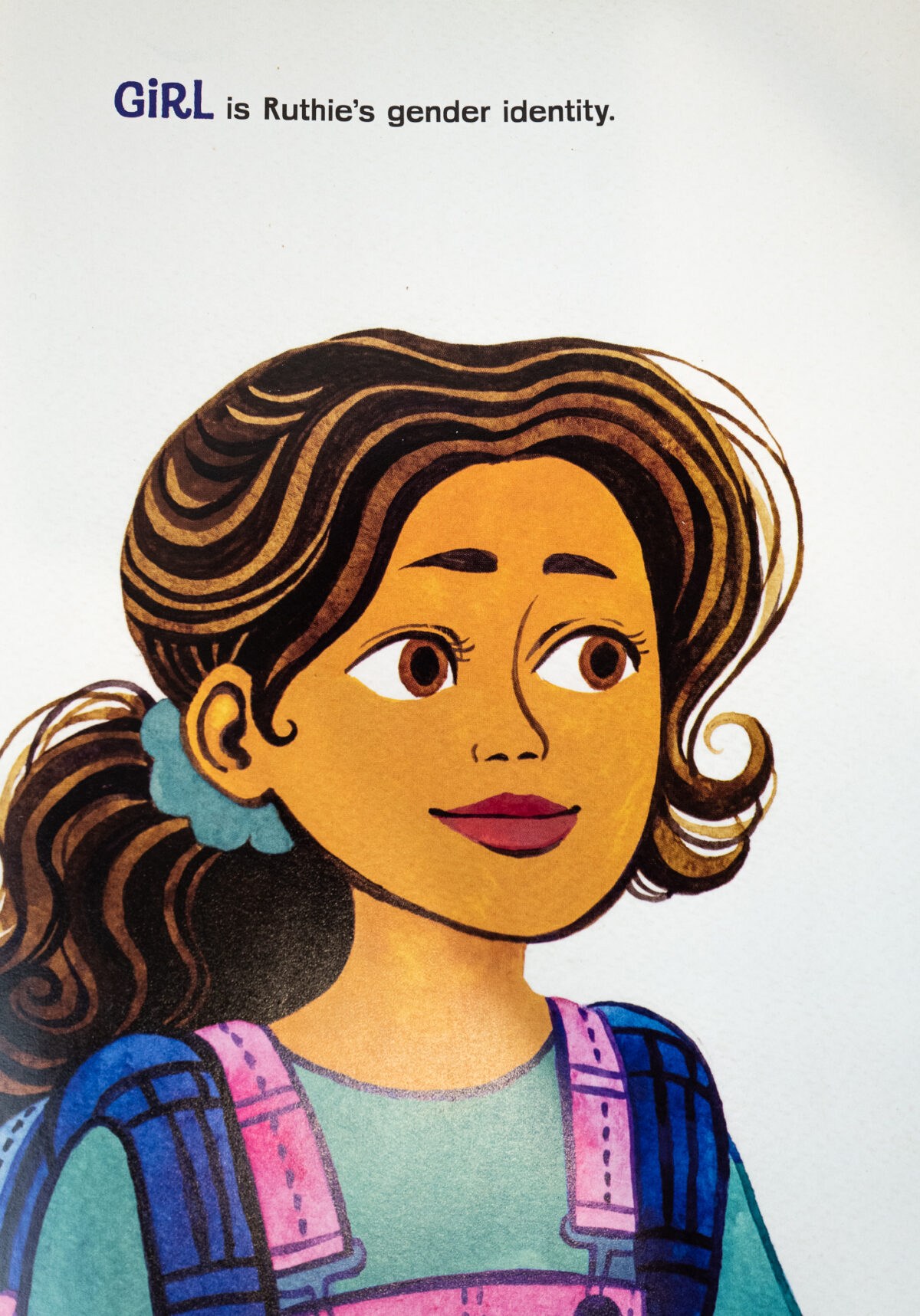 The siblings have a pair of friends who are both non-binary—one is "both a boy and a girl," while another is "neither a boy nor a girl."
"Some kids don't feel exactly like a boy or a girl—they feel like neither," the book reads. "Some kids feel that their gender identity isn't always the same—it's often changing. And even with all these possible ways to be, some kids don't feel any of the words they know fit them exactly right."
At the end of the book, there is a list of "helpful terms," including the terms "intersex," "transgender," "gender identity," "gender expression," "non-binary," and "cisgender."
"Your feelings about your gender are real. Listen to your heart," the book reads. "It feels good to be yourself, doesn't it?"
For middle-schoolers, "Rick" is a novel about an 11-year-old boy who joins a Rainbow Spectrum club at school where he can "discover his own identity, which may just be to opt out of sex altogether."
In the book, Rick joins a Rainbow Spectrum club at school, where members discuss their gender identity, sexual orientation, pronouns, and "LGBTQIAP+ rights."
Rick learns about the terms "asexual"; "aromantic," which describes people who are not sexually or romantically attracted to anyone; "graysexual" and "grayromantic," which refer to people who are occasionally attracted to people; and "demisexual" and "demiromantic," which describe those who are only romantically or sexually attracted to people "after developing a deep connection."
In another scene, Rick's grandfather dresses up as a woman and does Rick's makeup for an event.
"Some people who wear skirts and makeup are women," Rick's grandfather says in the book. "Me, I'm a guy, no matter how I'm dressed."
Toward the end of the book, Rick "comes out" to his father as asexual.
When Rick's father replies that Rick is too young to be "something like that," he is dismissed by Rick, who insists, "right now, my path is that I'm not interested in anyone."
Across the nation, these titles have made their way into schools in other states such as New York and Oregon.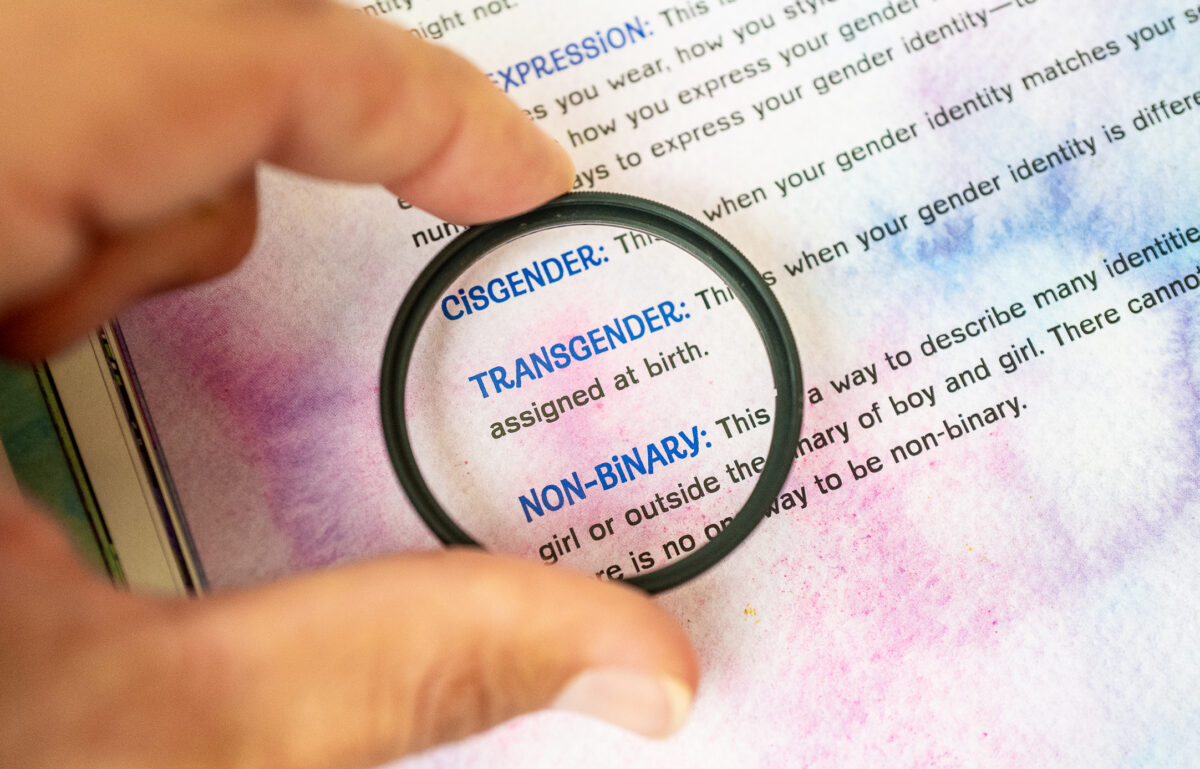 Last year, New York City announced a $200 million plan to develop standardized math and English curriculum, with a focus on diversity. The curriculum's Independent Reading Collection contains several books that feature LGBT and gender ideology for young children, according to an investigation by Fox News.
Some of the books in the collection include "Julian is a Mermaid," "Love is Love," a story about gay relationships aimed at first graders, and "I'm Not a Girl: A Transgender Story," also aimed at first graders.
In the North Clackamas School District near Portland, Oregon, "It Feels Good to Be Yourself" and "Julian is a Mermaid" are available in elementary schools, according to screenshots of an online portal obtained by Fox News, while high schools have books such as "Fun Home," a graphic novel about a lesbian teenager, and the graphic memoir "Gender Queer"—both of which depict scenes with sexual acts and masturbation.
Betsy McCaughey, an author and public policy expert who previously served as the lieutenant governor of New York, said the spread of such materials doesn't proportionately reflect the actual number of people who experience gender dysphoria.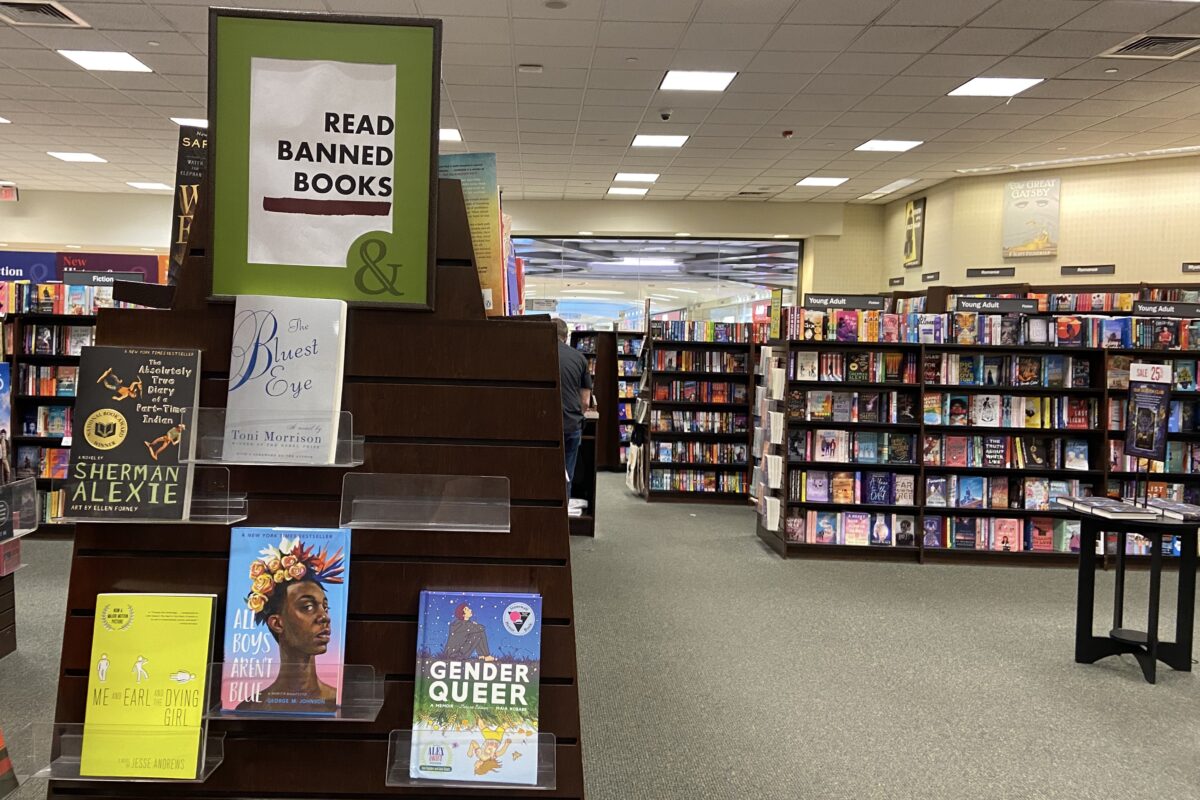 About 0.6 percent of the U.S. population over age 13—or about 1.6 million people—identifies as transgender, according to a June 2022 study by UCLA's Williams Institute.
A 2020 study by Cedars-Sinai Medical Center in Los Angeles found that gender dysphoria—the distress caused by a discrepancy between a person's gender identity and their biological sex at birth—manifested in about 75 percent of transgender individuals before the age of seven.
Because of this, McCaughey suggested in an op-ed for the New York Post that teachers and school counselors become trained to help children with gender dysphoria but discouraged schools from introducing such topics into classrooms.
"These books don't belong in our elementary schools," McCaughey told The Epoch Times in a statement. "Gender dysphoria is an extremely rare affliction. Those who have it deserve our respect and sympathy. But telling all children about it is unnecessary, confusing to them, and hurtful."
Reporting by The Epoch Times.