Three Arizona parents have filed a lawsuit claiming an education board member for the Scottsdale Unified School District (SUSD) kept a dossier on them to silence criticism of district policies regarding COVID-19 and other subjects.
Amanda Wray, Kimberly Stafford, and Edmond Richard claim former board president Jann-Michael Greenburg violated their constitutional rights of free speech by keeping their personal information on Google Drive and disseminating the information when deemed politically appropriate.
His father, Mark Greenburg, and his wife, Dagmar Greenburg, allegedly "conspired" to violate their constitutional rights of free speech and defamed the plaintiffs on social media, according to the 36-page lawsuit.
The civil complaint, filed in Maricopa County Superior Court on May 5, names multiple other school district officials as defendants.
"The goal of [the] defendants' conspiracy was clear: to silence and punish dissenting voices and frighten away other potential speakers who might dare to express an opposing point of view," the lawsuit alleges.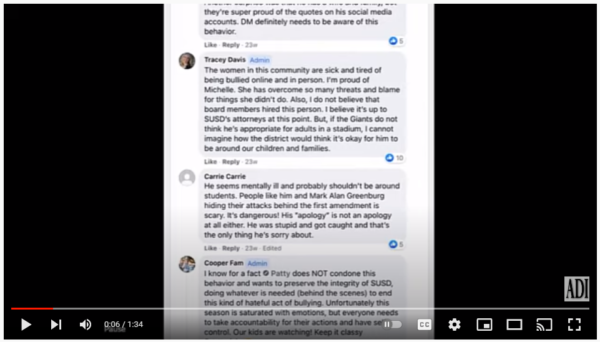 The suit alleges that the defendants amassed "reams" of public and private information about the parents, including their jobs, businesses, finances, medical and family histories, housing situation, and children.
"They videotaped, photographed, and recorded the plaintiffs and their children. They used fake names and accounts to stalk plaintiffs' social media activities and publicly berate them using false and grossly contorted information from their expansive dossier," the suit adds.
The suit alleges that in August of 2020, the plaintiffs and other district parents formed a private Facebook group called Scottsdale Unified—CAN (Community Advocacy Network), with Wray as the group administrator.
"The Facebook group initially began as a way for concerned parents to discuss issues related to SUSD's COVID-19 policies, but later expanded its focus to include general matters of concern such as curriculum, school budgetary priorities, and student safety," the suit states.
According to the lawsuit, the Greenburgs, with school district collaboration, began to collect information about people they regarded as political enemies, also stored on Google Drive.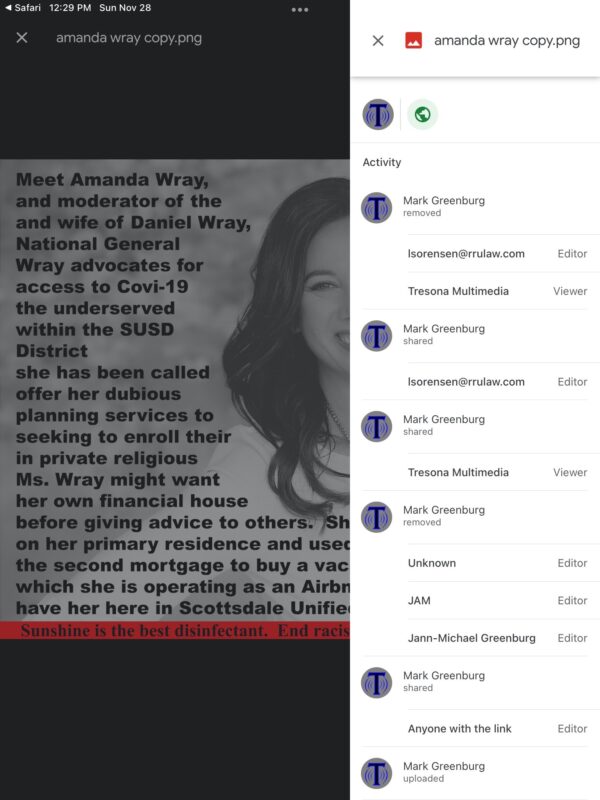 "The drive included addresses, a full social security number, background checks, divorce records, photographs, videos, recordings, internal unredacted communications parents had with the district, and much, much more. This drive reached the size of 100 gigabytes of data," the complaint states.
The suit claims Mark Greenburg was primarily responsible for gathering and storing the information and "strategically disseminating the dossier information to further the conspiracy.
"Mark Greenburg literally wished death on those who criticized SUSD and Jann-Michael Greenburg," the suit alleges.
On July 7, 2021, Mark Greenburg allegedly recorded a video that included the comment: "I really want Edmond [Richard] to die. I'll be so happy. I'll have a [expletive] party."
The lawsuit also claims Mark Greenburg collected sensitive and personal information about the plaintiffs and other parents, including employment history, mortgage records, and 15 background checks.
"Mark Greenburg's monitoring of plaintiffs' social media activities was relentless," the suit claims and added that he created at least 57 screenshots of Wray's social media activity and saved them on the Google Drive.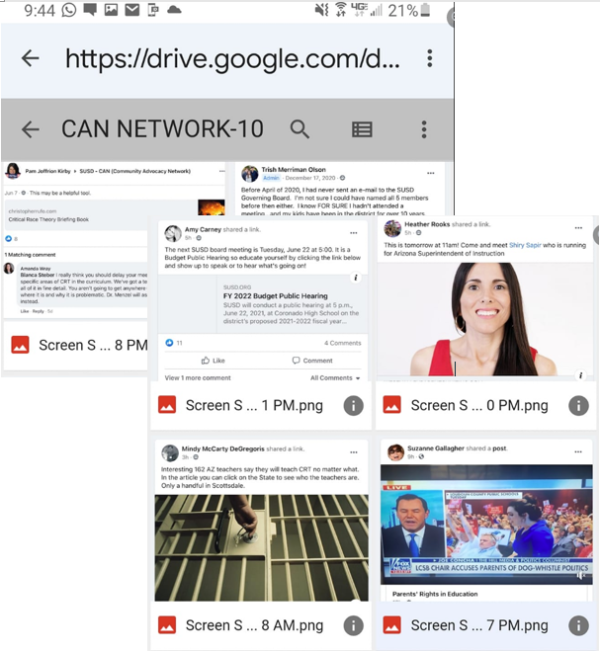 He also kept SUSD officials "apprised of his conduct" and "regularly impersonated others on social media to gain access to private groups or attack others anonymously.
In one example, the suit claims that on Oct. 7, 2020 Mark Greenburg "impersonated an African-American male and military veteran under the name of Frank Graham to gain access to the Facebook group, "after which he saved an 89-page document on all group member names."
"Whereas Mark Greenburg was using dubious public means to gather information, Jann-Michael and the district were curating and collecting plaintiffs' and other parents' personal information and communications and supplying it to be stored in the Google Drive to be unleashed against plaintiffs at the appropriate time," the suit alleges.
The district created and "selectively enforced" policies against the plaintiffs and other parents "when it served to further the ends of the conspiracy."
On Sept. 29, 2021, "when Amanda Wray discovered the staggering amount of information Mark Greenburg had compiled about her or purportedly about her, Ms. Wray became physically ill and vomited," according to the lawsuit.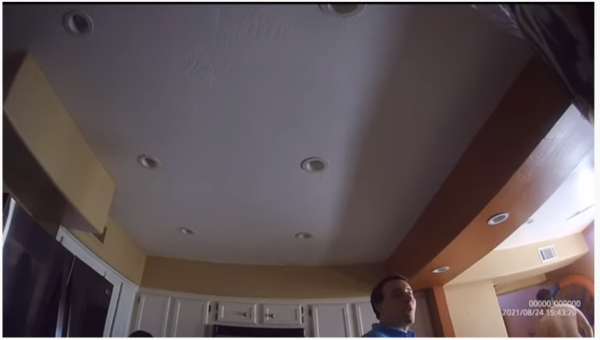 The suit claims the defendants violated the plaintiffs' First Amendment rights using retaliation for dissenting views, and accuses Jann-Michael Greenburg specifically of depriving the plaintiffs of their right to free speech.
It also accuses Mark and Dagmar Greenburg of intentional and negligent infliction of emotional distress, defamation against Wray, and false light invasion of privacy.
The plaintiffs have requested a jury trial and unspecified punitive damages. Their attorney, John Wilenchik, did not return a call seeking comment.
In November 2021, the SUSD board demoted Jann-Michael Greenburg to board member in connection with the Google Drive dossier.
Reporting by The Epoch Times.