The report is "not able to fully capture a sudden and dramatic increase in illegal immigration of the kind the country began experiencing starting in 2021."
QUICK FACTS:
The Center for Immigration Studies released a new report suggesting legal and illegal immigrants account for at least 80% of the United States population growth.
From 2016 to 2021, the net immigration plus birth to immigrants account for 77% of the U.S. population growth.
The Census Bureau found that in 2022, the U.S. population was up at least 1.2 million people from 2021 for a total of 333 million. 80% of 1.2 million, in keeping with the estimated immigrant population, is 960,000 people.
"The primary reason immigration now accounts for such a large share of the increase in the population is that the level of immigration remains very high coupled with the well-documented decline in natural increase among U.S. residents — births minus deaths — even before Covid," the report explains.
The report adds that "for the foreseeable future," immigrants will comprise the majority of U.S. population growth.
DETAILS OF THE REPORT:
Between July 2016 to June 2021, the U.S. population grew by 8.77 million people. 18% of this growth was attributed to immigrants, or 1.61 million people.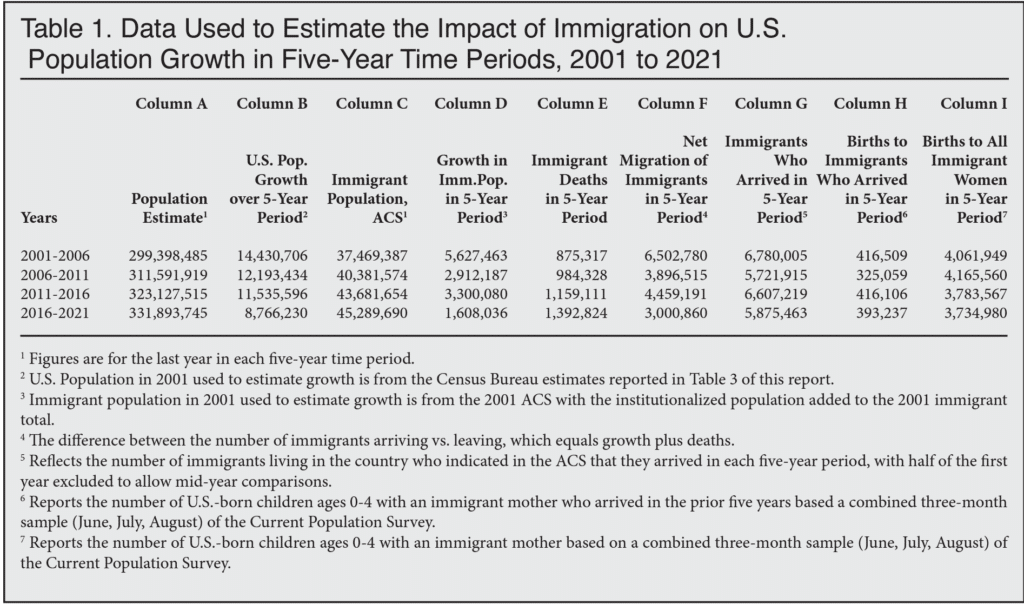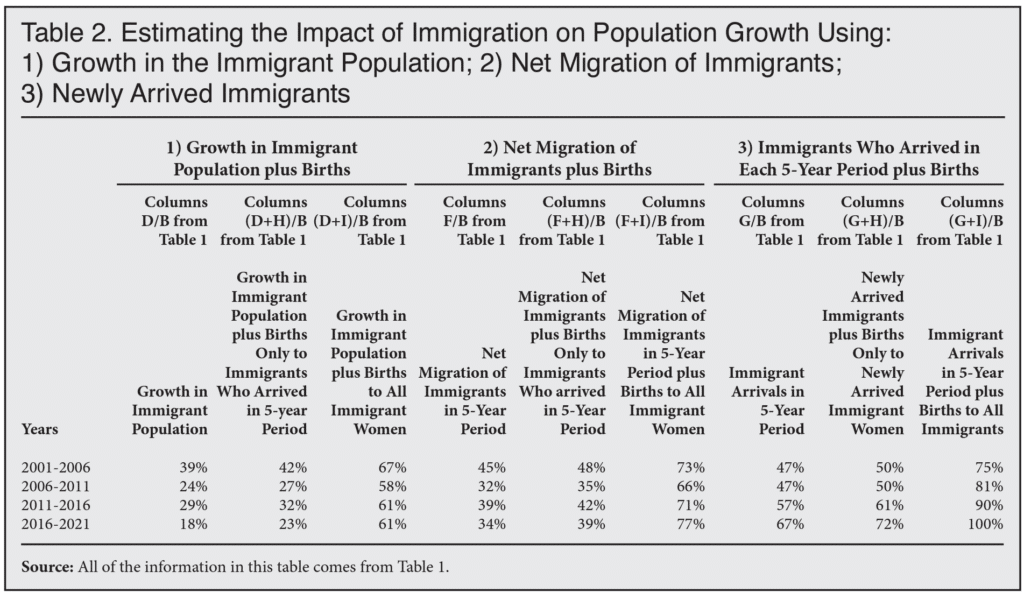 "The enormous scale of the border crisis and resulting illegal immigration as well as growth in the foreign-born population in the monthly Current Population Survey indicate that net migration is significantly higher than the 1.01 million estimated by the Census Bureau for 2022," the report reads. "If we are correct, then the U.S. population grew by significantly more than the bureau estimated and net international migration accounted for upwards of 90 percent of the increase in the last year."
Part of the great influence immigration has on population rates is due to the decline in births since the Great Recession of 2009, suggesting that immigration statistics therefore have greater weight.
The report concludes that "immigration is the primary factor driving U.S. population growth."
"In the coming years, absent a change in policy, immigration will continue to drive population growth," the report states. "In fact, immigration has the potential to add enormously to the size of the U.S. population."
BACKGROUND:
American Faith reported that Tae Johnson, Head of Immigration and Customs Enforcement (ICE), admitted to significant errors in illegal immigration data.
ICE underreported the number of illegal immigrants released into the United States by 18,000%.
The error was due to oversights and was adjusted once ICE became aware of the issue.